Gareth Johnson has added an Audient Zen to his independent music production company, Stand Alone Productions, in the UK.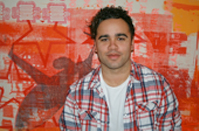 The London-based producer/programmer provides music for television, film, advertisements and games, and has already used the desk, mixing in 5.1 for the band Suede, as well as recording and mixing music for two Playstation 3 advertising campaigns and The Ryder Cup.
'I was instantly attracted to the transport controls, moving faders and automation saved into my DAW – in my case Logic,' he says. 'This makes recalling mixes really easy. Recall is very important especially in mixed media and advertising when clients often ask for lots of revisions to music.
'I can use the transparent Zen mic pres or patch my character mic pres into the line inputs on Zen. I can also patch all my EQs and compressors into the channel inserts. It suits my hybrid way of working with my DAW and tracking and mixing real instruments on a real console. Less time mucking about with a mouse has been fantastic.'
Finding time in between paying clients to mix all the live shows for television and radio for the Teenage Cancer Trust (TCT) gigs at the Royal Albert Hall, Johnson reckons the Audient Zen is invaluable for his broad spectrum of clients, which include Kelloggs, Toyota, ITV, EMI, Noel Gallagher, Them Crooked Vultures and Sony Entertainment. Forthcoming projects include a batch of new compositions that will be recorded with the Royal Philharmonic Orchestra at Abbey Road, as well as the next TCT concert, which kicks off on 21 March. 'I rely on my Zen to handle it all,' he says. 'It does.
'It's a versatile little console with bags of headroom and a transparent, quiet signal path. Zen packs a hell of a lot of great functional facilities into a small package that is laid out in a really logical fashion,' he summarises. 'I'm able to mix using faders and my ears instead of watching waveforms on the computer. I'm in love.'