Miami has a new recording facility. Studio 26 biils itself as a 'premier' studio and has its first project underway – up-and-coming singer-songwriter Cris Cab's debut album. Cab, who is just 17 years-old, 'has a very vintage sound,' says Brent Paschke, Studio 26 Music Director and former guitarist for NERD.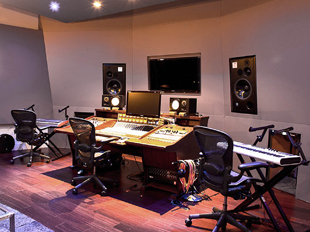 At the centre of the recording is a 16-channel API 1608 analogue mixing desk. 'When we were looking at consoles, we were looking for something that sounded organic, vintage and classic, but had character. Those were our driving factors,' says Paschke. 'What API did with the 1608 is just genius. Plus, with API, you know that there's nothing in any of the equipment that's going to be a problem. Needless to say, everyone wanted the 1608.'
Features of Studio 26 include an isolated live room as well as a 1,100-sq-ft rehearsal room. The rehearsal room is fully equipped to host band rehearsals, pre-tour productions, band/label showcases, auditions and even album listening parties. But what everyone is most excited about is the new recording desk. According to the facility's staff, it provides exactly the kind of sound that they were looking for…
'After looking at all of the other options on the market, we decided to go with the API 1608,' says PJ McGinnis, Studio 26 Manager and main engineer. 'I really love the vintage look and sound of the 1608, but I also love that it offers new, modern features that make today's recording process quicker and more flexible than a vintage console. The 1608 seemed to fit perfectly with the type of projects that will be worked on at Studio 26,' says McGinnis.
'The 16 input channel strips and 16 EQ modules work perfectly for everything from recording drums down to using a single channel for tracking vocals,' says McGinnis. 'I love the 550A EQs, which have recently become a favorite of mine to add some excitement to vocals. The LED-lit push buttons for all functions and custom-made backlit vu meters are extremely helpful and provide a perfect mix of a vintage and modern look. I would definitely recommend the 1608 to anyone who is interested in putting a console in their studio. It is extremely flexible and blows away its competitors.'
More: www.studio26miami.com
More: www.apiaudio.com