A/V distributor Audiologic has announced three new staff roles as the UK company ends a successful year.
A part of the past year's growth included the hire of Sales Manager Stuart Leader from Polar Audio to 'bring an holistic approach to the sales function'. The strategic alignment of the internal and external sales teams brings the opportunity for Stuart to grow and develop the team's roles.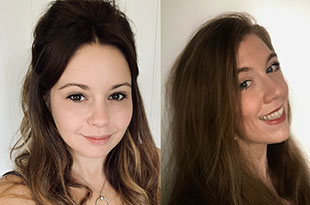 The first of these roles has been taken by Jessica Raraty as Internal Business Manager, predominantly an office-based sales role with a hybrid approach to internal and external sales. The role has a strong focus on relationship building with Audiologic's widening direct customer base, which is key to its 2022 plans.
The second new appointment sees Vicky Clayden promoted to Sales Support Supervisor to oversee the structuring of the internal sales team. The position supports the strategy to have an internal support member dedicated to each external Business Manager, as a team.
'As a business and an industry, we have all had challenges to face and to overcome in the past year,' says Senior Sales Manager, Stuart Leader. 'I am proud that, as we enter 2022, we have developed new roles and a sales structure that will allow us to focus on our business and more importantly, forecast where it is coming from. We are excited for the year ahead, and look forward to entering the next chapter of growth for Audiologic.'
The growth of Audiologic and its customer base sees a continued focus on procurement and processes. Senior Operations Manager Anne Broadley continues to make sure the business has the support structure, processes, and best practises in place to ensure the best delivery of customer service. To support this, Nicola Boyle takes on the role of Procurement Administrator, a role that will refine existing processes with the aim of providing accurate data such as lead times, delivery dates, pricing and order fulfilment information in the most efficient manner possible.
'Audiologic is a rapidly growing business with a family ethos which remains,' Broadley says. 'We listen, we understand, we inform, we design, we supply. We empower our employees to drive the business and stay dedicated to delivering on our core values. The new roles for the company allow us to make sure we continue to deliver on that promise. We congratulate and welcome Jessica, Nicola and Vicky into their new roles.'
More: www.audiologic.uk