Julian Beaufils has joined cable manufacturer and cable assembly specialist Klotz AIS as a further Regional Sales Manager for France.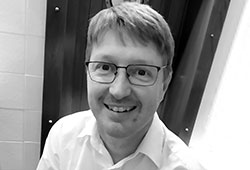 Beaufils has worked in the French MI (Music Retail) and ProAVM industry for almost 25 years, and brings with him many years' experience in the sale of technical products and products requiring explanation – not only in pro audio/video/fibre optic and network cabling, but also in the area of cable systems for the events and touring and the spectrum of cable solutions for the music industry
Beaufils most recently held a managerial position at a French music retailer recognised beyond the borders of France for many years, and has already gained extensive product knowledge of the Klotz AIS product portfolio in his position.
'Julian has been known to us from the market for many years and we have always appreciated him as a very trustworthy and competent contact person,' says Klotz Director of International Sales, Frederic Kromberg. 'We are very much looking forward to working with Julian and to the challenging tasks ahead in promoting our cable products and solutions in the fast-changing markets of our time.'
Beaufils will serve customers from all market segments (MI, Rental, Broadcast, Installations, Theatres & Operas, Shipyards and many more) in France and Wallonia, Belgium.
'I am very proud to join the Klotz AIS team to further promote this innovative, reliable and high-quality brand together with Claude Blanc,' he says. 'The extensive Klotz catalogue covers an enormous number of applications in many different areas and I am already looking forward to telling all my customers about all these great products.'