Cedia has named Daryl Friedman as its new Global President and CEO. The role has been filled for the past year jointly by Giles Sutton and Kory Dickerson since the departure of Tabatha O'Connor in 2020.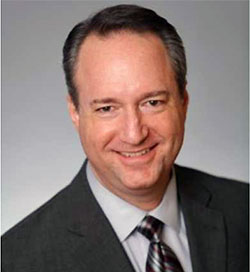 Friedman is no stranger to Cedia nor to the custom installation market, having spent more than 30 years in non-profit leadership roles, and overseen membership, advocacy, industry relations and the technical wing for the Recording Academy. The Academy, known for its Grammy Awards, is the association representing technical and creative professionals in music.
'Having represented audio professionals for most of my career, I've long admired Cedia for championing immersive audio experiences in the home,' he says. 'Now, as our homes become the hub for work, education, entertainment and wellness, Cedia members are the indispensable partners for making our homes more comfortable and connected.'
Friedman plans to increase Cedia's profile by working with other organisations to help spread the message of Cedia certification. 'We don't just need to bring an increasing number of people into the industry, but we need to look to increase the diversity of those coming into the industry,' he says. 'We need to find new ways to attract new voices and new faces to the industry. There is an amazing opportunity in this industry right now. The custom installation industry has a great story to tell.
'The value proposition for joining Cedia is strong. The association just has to tell it to the community. But I believe everybody in this space should be a member.'
'We've found someone that I am confident will be the step-change in leadership that Cedia needs and deserves,' says Cedia Board and Executive Search Committee member, Jamie Briesemeister. 'Daryl has decades of experience in trade association leadership and member advocacy. He exudes a humble nature that draws conversation and consensus, and he deeply values technical expertise and artistry. Daryl has a vision for what Cedia can be and will be, and he has the experience to realise it.'