Swedish company Dirac has appointed Wade Giles as Vice President, Americas, overseeing all sales and business development efforts in North America. He will report directly to Dirac Chief Sales Officer Mats Oberg.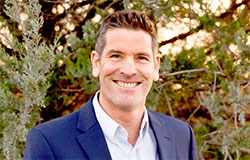 The announcement follows an executive team realignment that appointed a new CEO and Chief Product Officer, and 'significant' sales growth through a range of new partnerships and customer acquisitions. Giles brings more than 25 years of semiconductor industry experience to his new role, which includes the expansion of Dirac software into chipsets and consumer devices.
'We've recently had significant success working with semiconductor companies to incorporate Dirac software directly onto their chipsets, providing us with a new sales channel that enables manufacturers to more efficiently integrate Dirac in their consumer products,' Oberg says. 'Wade's deep experience in this industry will accelerate our market growth, while simultaneously enabling us to develop relationships with product designers and manufacturers that are increasingly prioritising audio quality as a core differentiator. We look forward to Wade joining our team and spearheading our business growth in the Americas.'
Prior to joining Dirac, Giles was Senior Director of Business Development for audio platform developer DSP Concepts, where he was responsible for building commercial and partner relationships with semiconductor manufacturers. Before that, he was Head of Sales, North America, at Knowles Intelligent Audio, a provider of audio solutions to the mobile, hearing health and IoT markets. From 2011 to 2017, he was VP of Business Operations & Development at the Global Semiconductor Alliance, an international trade organisation representing more than 400 member companies.
'This is an incredibly exciting time for Dirac and the audio industry in general, as customers increasingly demand high-quality sound experiences across all of their devices – smartphones, automobiles, headphones, home audio, gaming systems and more,' Giles says. 'Dirac's portfolio of market-best solutions and IP, combined with my industry knowledge and business connections, ensures that the company will capitalize on this market momentum and bolster its audio industry leadership position in the Americas and beyond.'
Dirac recently teamed with NXP Semiconductors to equip select chipsets with Dirac software, enabling OEMs to bring products to market with premium-quality sound faster than ever before. Dirac solutions are also currently used by leading blue-chip technology companies such as Rolls-Royce, Bentley, Volvo, RHA, Klipsch, Harman, NAD Electronics, StormAudio, Datasat and Pioneer.
Earlier this month, Dirac announced an executive team realignment that appointed Peter Friedrichsen as Chief Executive Officer, following the decision by long-time CEO and co-founder Dr Mathias Johansson to focus exclusively on new technologies and product development as Chief Product Officer.
More: www.dirac.com