Michael Jähnel has joined the Klotz AIS ProAVM Business Unit as Sales & Product Manager Broadcast, and is based at the company's HQ in Vaterstetten, Germany.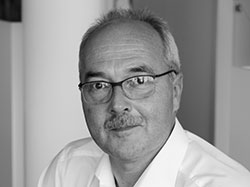 Jähnel grew up in the city of Freising and graduated from the Master School for Electrical Engineering in Munich in 1992. He began his career as the Head of Service Centre at Bavaria Production Services, where he worked as an engineer in measurement technology within the broadcast sector.
Having worked in the broadcast sector for more than 20 years, Jähnel most recently served as Sales Manager and Product Manager for a leading German integrator in Munich.
At Klotz AIS, he will work in sales and product management, as well as providing an interface between A/V consultants, customers and the company's product development dept. His extensive industry knowledge in video technology and cabling, will also enable him to actively support the Klotz AIS Fiber Division.
More: www.klotz-ais.com