Kevin Fitzgerald has joined the UK office of systems integrator Broadcast Solutions as new Sales Manager UK, responsible for developing the sales and distribution of products and turnkey solutions.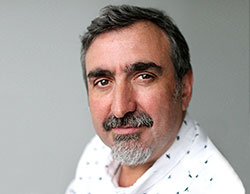 Fitzgerald draws on significant experience in the broadcast market. During his years in the broadcast field, he has developed a wide knowledge of the studio, OB, postproduction and audio-visual markets and in the developing areas of IP in the broadcast and remote production environment. He has worked on turnkey system integration projects in the UK, Ireland, Europe, Middle East and Africa while working for companies including Gearhouse Broadcast and Videlio among others.
'Having Kevin with us as new Sales Manager is a further step to develop our subsidiary and will be beneficial for the UK branch and the whole Broadcast Solutions group,' says Broadcast Solutions UK MD, JP Delport. 'For us, this is a perfect match. Kevin is not only very well skilled in product sales but also system integration and consultation.'
Broadcast Solutions is one of the largest systems integrators in Europe. With roots in Germany, the company runs offices and subsidiary companies in EMEA. For the past two years, the company has a dedicated office in Basingstoke, UK, as distributor and reseller to the broadcast and media industries. Additionally, the company offers turnkey solutions by leveraging new products and technologies to help the broadcast industry work with remote productions, IP-based infrastructures and AI-driven production.