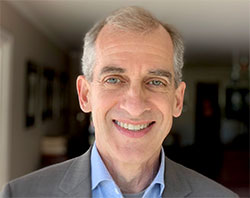 RTI has appointed Bill Hensley as Head of Global Marketing. Reporting to CEO Joe Roberts, he will focus on 'increasing awareness of RTI solutions while building the programmes, communications, and tools to help RTI integrators create more opportunities and win more business'.
'As RTI expands our solutions in residential and commercial applications, we do so with a customer focus and a service orientation that helps our dealers drive more business,' Roberts says. 'Bill shares this focus, and is a storyteller and strategist with a deep understanding of the control and automation market. We're thrilled he will lead our marketing initiatives to help our dealers and distributors become even more successful.'
Hensley comes to RTI from Clare Controls, where he was brought in to lead the marketing launch of the company's new security and control platform. Prior to Clare, he was Senior Marketing Director at Nortek Security & Control, supporting multiple brands and channels. Hensley entered the CI industry as Director of Marketing for Core Brands, and before that enjoyed a long career in retail with Sanrio, marketing the Hello Kitty brand into an international sensation. He holds a Bachelor of Science degree in business/marketing from California Polytechnic State University San Luis Obispo.
'RTI has a rich history in control and automation, and the product line offers real advantages in both residential and commercial projects,' Hensley says. 'I look forward to working with the RTI team and our channel partners to demonstrate the many ways we can create substantial benefits for integrators while helping deliver exceptional experiences for their clients.'
More: www.rticorp.com