Simon Roehrs has been appointed Director of Riedel Communications' Asia-Pacific operations, based in Singapore.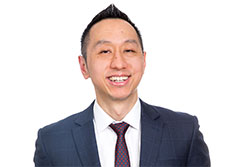 Roehrs began his career as a software developer and application support specialist at DVS GmbH, where he became lead programmer for the company's flagship products with a focus on the postproduction and broadcast studio industries. Following the acquisition of DVS by Rohde & Schwarz, he moved into a role as a solutions architect and service engineer based in Singapore and covering the APAC region, subsequently moving to Tokyo after a promotion to regional manager for APAC. Prior to joining Riedel, Roehrs had also served as APAC Sales Director for Lawo and as Japan cluster manager/regional director for Vizrt.
'In the past couple of years, Riedel has significantly increased its impact and investment in the APAC region,' says Riedel Chief Sales Officer, Martin Berger. 'We have successfully built a regional framework to support our growing customer base served by our subsidiaries in Japan, China, Singapore and Australia, and by our network partners.
'Simon is the perfect person to take the helm. Not only does he bring deep technical industry expertise and regional knowledge to this important role, but he is a believer in industry standards and a highly influential speaker at major Asian conferences such as SMPTE Hong Kong, BIRTV, InterBEE and Broadcast Asia. We look forward to working with Simon as we continue to expand Riedel's influence in Asia-Pacific.'
'I am happy to be able to continue building on the great foundation Riedel has established within the APAC region, especially developing its talent, products, and vision,' Roehrs says. 'I am very excited to contribute to Riedel becoming an even more influential leader in IP and strengthening the brand in the APAC region. In addition, I will provide my team with a dynamic work environment in which they feel comfortable and happy so they can perform at the highest level. Freedom and responsibility are important aspects of my leadership, and I firmly believe it will help them to grow and push boundaries.'
More: www.riedel.net