Singapore-based Generation AV has recruited Tony Sawyer as Senior APAC Applications Manager. Having previously worked with Vue audiotechnik, managing technical support for Asia-Pacific, he will now provide distributors in the region with design support, training on new and existing products, support for major touring events and product/system training.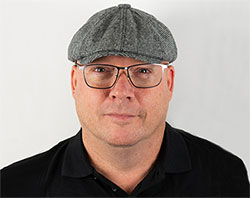 Additionally, he will focus on bringing factory training for Martin Audio – who are represented by Generation AV in the APAC countries – to the Asia-Pacific region, beginning with the Wavefront Precision series.
Generation AV founder David McKinney set up the company in June 2019, and has known Sawyer for 20 years: 'We started talks a few months ago and decided now was the right time to get him onboard,' he says. 'Having Tony in the region will enable us as a team to build stronger relationships with major rental companies and key A/V consultants.'
Based in the Philippines, Sawyer counts 11 years with EV/Dynacord/Bosch as a Senior Applications Engineer for international markets based in Dubai, before joining Vue in Manila a year ago on his CV
'I am delighted to be part of the burgeoning Generation AV operation and to be representing such a premium brand as Martin Audio in the APAC countries, as we introduce their world leading technology to the market,' Sawyer says.
'As we continue to expand the Generation AV team in Asia Pacific we expect to announce further additions later in 2020,' McKinney adds. 'I believe we are now better positioned to support our partners and customers in Asia Pacific, and with all the new products and technologies being released by Martin Audio – I am excited to see what 2020 holds.'
More: www.martin-audio.com