Utah Scientific has appointed John Schilberg Director of Product Development & Technical Marketing, to work with industry professionals, the company's in-house engineering team and current and potential customers to assist the design and release of Utah Scientific products and serve as the company's technical spokesperson.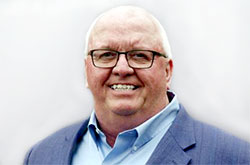 In addition to his product management responsibilities, he will develop and deliver engineering presentations, consult on improvements to Utah Scientific's web presence, and lead other marketing efforts.
Schilberg will report to Brett Benson, Utah Scientific VP of Strategic Accounts, and continue to work out of his Dallas area office with frequent travel to meet customers, work with factory personnel in Salt Lake City, and attend local, regional and nationwide industry related events.
'John brings extensive system design, customer engagement experience, and many years of engineering project management to the table at the perfect time for Utah Scientific,' says Dave Burland, Utah Scientific President/CEO.
Schilberg has been with Utah Scientific for two years as a regional sales manager. He has a diverse work history and solid understanding of current and future broadcast technology. Schilberg's experience as both a vendor and end user gives him the right mix of skills to help lead Utah Scientific in its continuous product portfolio development.
'This is a dream-come-true position and it comes at a truly amazing time in our industry,' Schilberg says. 'The combination of technology and the joy of working with such diversely talented people in content creation, distribution, and equipment design brings all of the things I love under one umbrella.'
More: www.utahscientific.com