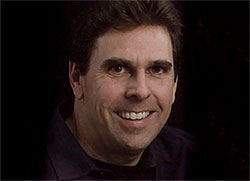 Waves Audio has appointed Greg Kopchinski as Live & Install Product Manager, developing the company's profile in live and commercial A/V products.
After earning his Bachelor of Science in Electronic Engineering (Computer Architecture Concentration), Kopchinski began his professional career in professional audio working as FOH and monitor engineer for several regional sound companies and churches in California.
Prior to joining Waves, he served in Product Management and Marketing roles at Bivio Networks and as a Principal Product Manager at Avid Technology, where he was instrumental in defining the market and product requirements for the Venue S6L system. His previous experience also includes Product Marketing Manager positions at Motorola/Force Computers, Captus Networks, SBS Technologies and Ziatech Corporation.
As Waves Live and Install Product Manager, Kopchinski will be responsible for 'driving the product vision and strategy' for Waves Live and commercial A/V products, from concept and definition, through launch and full lifecycle.
'Waves has a proven track record in high-quality audio processing across many markets, and the upcoming products will deliver state-of-the-art solutions to live sound engineers, corporate and house-of-worship installations and commercial A/V integrators,' Kopchinski comments.
'Waves is pleased to have Greg on board,' says Mick Olesh, Waves EVP of Sales and Marketing. 'His invaluable experience and expertise in an array of facets of live and A/V product development will contribute to further expand Waves' success and growth in these fields.'
More: www.waves.com