L-Acoustics has recruited David Dohrmann in Europe and Greg Kirkland in North America to head Application Install teams across multiple geographies, reinforcing the link between the company, its global network of Certified Provider Distributors, integrators and end-users.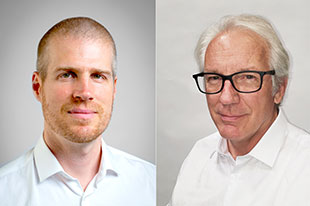 With more than 1,000 L-Acoustics annual installations and expansion in areas such as houses of worship and sports facilities, location-based technical support is central, and will guide Dohrmann's mission of serving European installation markets. He holds a Tonmeister degree and his experience in the industry spans assignments as sound engineer for artists and performances across all styles, from rock to classical. As technical director for an audio manufacturer, he led a team providing support and training across the APAC region. Based in Hamburg, Germany, Dohrmann will lead application support for all installation projects in Europe, the Middle East, Africa and Asia.
'It's thrilling to join a company that is shaping our industry and has a unique combination of scientific excellence, entrepreneurial team spirit and passion for the audience experience,' he says. 'I'm honoured to be able to contribute to the success of the company, and specifically to inspiring the Application Install team moving forward.'
As the technical reference and ambassador for the fixed installation market in North America, Kirkland will contribute to growing the brand through interaction with key consultants and integrators, in tandem with the Certified Provider Distributor network. With more than 30 years' experience in the live and install markets, he has founded and managed successful consultancies that have completed projects across vertical markets, notably education, hospitality and cruise ships. Based in the L-Acoustics US and Canada headquarters in California, Kirkland will lead application support for installation projects across North America.
'I am very excited to join L-Acoustics and to work with my team to deepen ties with our installation partners,' he says. 'I look forward to helping strengthen our presence in the North America market through excellent technical support from the design stage through to installation, calibration and beyond.'
Welcoming Dohrmann and Kirkland, L-Acoustics' Executive Director of Application Cédric Montrezor says: "David and Greg both bring unique and strategic experience to our global Application Install team. Together, their knowledge of L-Acoustics products and services joined with their market experience will help to spearhead our growth in key regions and markets by providing the utmost standard of quality from design to install and through to calibration and training.'
More: www.l-acoustics.com