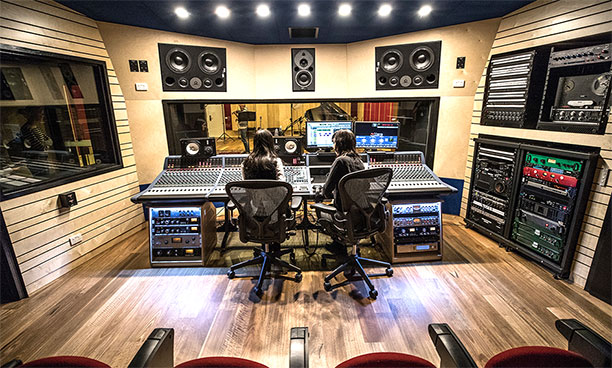 The Australian National University (ANU) School of Music has opened a recording studio as the cornerstone of its ambition to become 'the world's leading 21st century music school'. Its recording facilities are based around a 48-channel Neve Genesys G96 mixing console – the largest of its kind in Australia.
The Canberra facility offers flexible analogue, digital and hybrid recordings using Pro Tools HDX DAWs, Ampex and MCI analogue tape recorders, a Dynaudio surround-sound monitoring system and an extensive collection of outboard centred on the Genesys.
According to the ANU, the refurbished recording studio spaces are designed to underpin the delivery of ANU's Music Technology Major and 'facilitate research outcomes' for all School of Music staff, as well as giving Australian musicians and bands access to a world-class facility.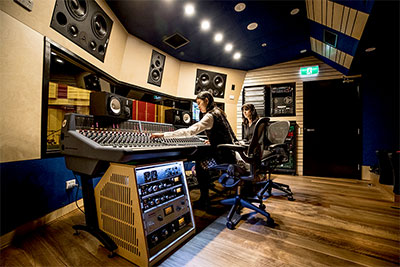 The refurbishment was led by Associate Professor Samantha Bennett, following a Aus$250,000 major equipment grant: Wired For Sound. Bennett worked with Australian acoustician John Sayers, audio specialist Sound Advice and building team Cobul Construction to realise the new facilities. 'We have built this studio to the very highest acoustic and technological standards,' she says. 'It is a truly 'gold standard' facility for our School, for the ANU, for Canberra and for Australia.
'The creative research and educational value is huge,' she adds. 'Recording opportunities will underpin all of our majors, especially in the delivery of our new undergraduate Composition for Film and Video Game Major, as well as being an invaluable resource for postgraduate students and researchers.'
The facilities are able to handle full orchestral recordings, with more than 100 tielines to the nearby concert venue Llewellyn Hall. 'This new recording studio provides students a unique 21st century musical experience by creating a vibrant intersection between performance, composition and technology, nurturing the values of creativity, excellence and entrepreneurship,' says Head of the ANU School of Music, Professor Kenneth Lampl.
'We are so proud to be affiliated with AMS Neve and even prouder of our stunning 48-channel Neve Genesys console, which is the very heart of our new studio,' Bennett says. 'When refurbishing our recording facilities and updating our equipment, our console choice was a no-brainer. With unrivalled microphone preamplifiers, stunning 1084 and 88R EQ and the flexibility of analogue, digital and hybrid workflows, our Neve Genesys is the jewel in our studio's crown.'
Staff and students will be able to use the studio from June 2017.