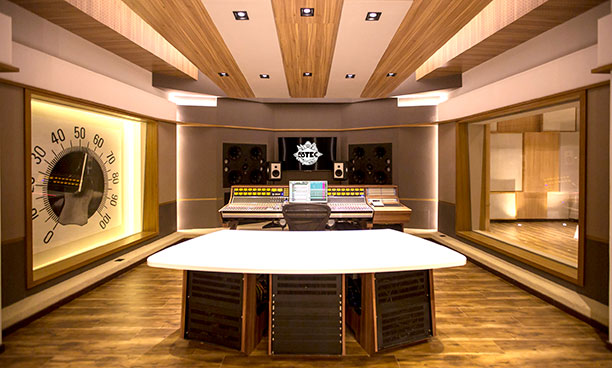 Beijing's new 55TEC Recording Studios sees studio owner and Golden Melody Award-winning recording engineer, Li You team up with Wu Yongheng, (aka Bei Bei, China's top drummer and, record producer), and leading pro audio executive Lizzy Zhou, to address China's rapidly expanding desire for pop and rock music.
'With China now acknowledged as the world's second largest economy, we have seen a huge increase in the market for popular music,' Li You says. 'Over the past ten years, major artists have developed loyal followings here. As our discretionary income increases, and as artists create music that appeals to large numbers of fans, this time in our history appears ideal to establish a recording studio and record label to meet this demand.'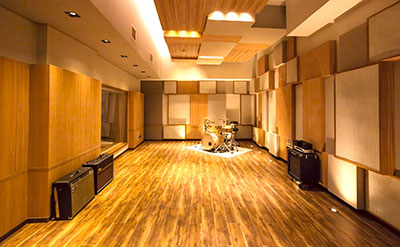 Representing a significant investment in design and technology, the studio was created by WSDG – Walters-Storyk Design Group. 'WSDG founding partner, architect/acoustician John Storyk has a global reputation for outstanding studio design,' Zhou says. 'WSDG studios are exemplary, from Jimi Hendrix's historic Electric Lady in 1970 to NY's Jungle City and Paul Epworth's amazing The Church Studios in London.
'WSDG Partner/Project Manager Joshua Morris did an excellent job of coordinating this international project,' she adds. 'His experience and professionalism helped make a complex process extremely efficient and gratifying. WSDG Partner/Director of Design Renato Cipriano traveled from Brazil to perform the final room tuning, and the speakers in our Control Rooms sound absolutely incredible. We could not be happier with our beautiful new recording studio.'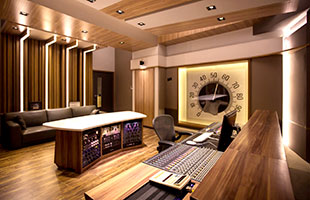 Built in the basement of a residential building in one of Beijing's most exclusive quarters, the 5,000-sq-ft. 55TEC complex is structured to meet the most sophisticated recording requirements. WSDG partner Sergio Molho reports that the 430-sq-ft Studio A Control Room has been tuned to provide an optimal listening environment. A striking glass-framed image of a vintage Teletronix compressor/limiter tuning knob is positioned on the wall to the left of the console to balance the soundproof window into the 'exceptional musical' 500-sq-ft Live Room.
The 55TEC management team have equipped the studio with an API 1608 console, Quested Q412D, QSB118 and Barefoot MM35 monitors, Burl B80 Mothership, Pro Tools HDX, and a host of outboard gear housed in a custom-built producers desk.
Mastering/Post Studio B's 230-sq-ft control room and 150-sq-ft Iso room meet the same acoustical standards. Studio B features an Apogee Symphony 64, Grace Design M905, Meyer Sound HD-1 and B&W Nautilus 801 loudspeakers and Jeff Rowland amplification.
'Li You, Bei Bei and Lizzy Zhou, have impressed us with both their enthusiasm and their realistic business plan,' Molho says. 'They have built a world-class studio, and they are developing an incredible group of artists. They share a deep affection for music, and they are fully committed to creating a meaningful place in China's (and the world's) musical community. We will watch their success with great interest and pride in having helped them create their wonderful new studio.'
More: www.wsdg.com