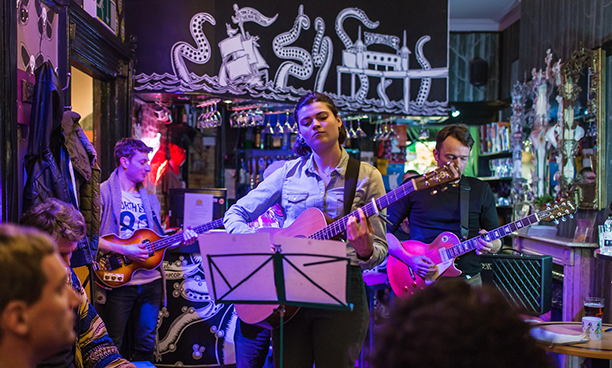 With 20 songs written and recorded in pop-up studios in just four days, the 2017 Pro7ect songwriting retreat is regarding its fourth year as a significant point in its development and acceptance.
The highly creative environment of the Hotel Pelirocco in Brighton played host to producers Roni Size, Martin Glover (aka Youth), John Fortis, Andrew Levy, Stew Jackson, Ian Wallman and Jon Fletcher. Among those taking part were artists Billy Crabtree, Lily Dior, Eleni Drake and Georgia Train, part of the production and writing team Xenomania whose recent credits include the title track of the Kaiser Chiefs' 2016 album, Stay Together.
'What a week… it's just incredible what can be achieved when you get the right blend of artists in a supportive, inspiring environment,' says Lisa Fitzgibbon, who co-founded Pro7ect with Ivor Novello nominated producer/composer Ian Wallman. 'We had 26 artists recording and collaborating in our five pop-up studios.'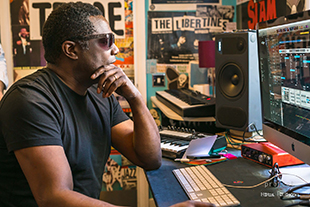 Working in teams that were changed each day to keep the creativity flowing, the songwriters wrote and recorded their material in professionally-equipped studios. Now an annual event on the UK music industry calendar, this year's retreat has six songs already optioned by artists and publishers less than a week after the event concluded.
Multi-award winning producer and artist Youth founded art-punk band Killing Joke and has worked with the likes of Sir Paul McCartney, Pink Floyd, The Verve and The Orb: 'Pro7ect is possibly the best songwriting/producer workshop masterclass I've been involved with,' he says. 'It's a unique and brilliant idea to combine different skills (songwriting and production) and create music in such an intensive, short amount of time. Taking part this week for the first time was great fun and a super creative experience.'
Mercury Award-winning Producer and DJ Roni Size, who has worked with artists including hip-hop legend Method Man, Rage Against The Machine's Zac de la Rocha and beat-box master Rahzel, spent three days at Hotel Pelirocco adding his distinctive sound to many of the tracks created during Pro7ect 2017.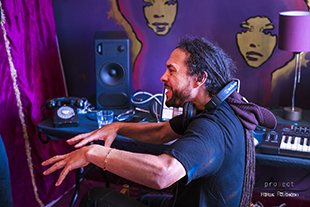 'I arrived at Hotel Pelirocco straight off a plane from the US, but despite being tired I immediately felt at home,' he says. 'It's the perfect venue for Pro7ect – fun, friendly and with a great rock-n-roll atmosphere. The actual experience was beyond anything I had imagined. It was so inspiring – not just in musical terms but also in how we interacted with each other. All inhibitions and preconceived notions were dropped as we stepped outside our comfort zones and made great music. I certainly want to do it again – it was a really interesting and worthwhile experience.'
Praise was also forthcoming from those participating in the event. Singer/songwriter Hattie Briggs says: 'Having a producer in the room gave me a fresh perspective as their knowledge of how production can enhance a track was very useful. I came away with some great songs.'
Songwriter Paul Edwards adds: 'It was an amazing week. The studio equipment was of a high quality and Pro7ect showed masses of integrity for what it offered and what it delivered. Hotel Pelirocco is a great choice of venue. I am still buzzing from the fantastic atmosphere, working with such high-class producers, and meeting new talented and experienced friends with similar interest.'
Pro7ect's next residential songwriting retreat will take place in February 2018 and full details will be announced at The Great Escape when Pro7ect artists take over the Hotel Pelirocco on 19 May.
The songs written during Pro7ect retreats – and further information – can be found on the project's web site.
More: www.pro7ect.com