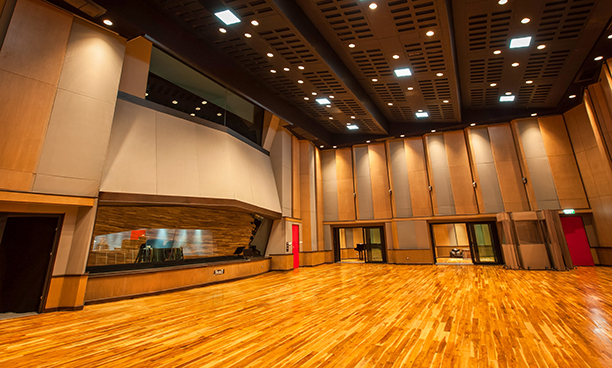 Designed and built from the ground up for orchestral recording, Thailand's Studio28 has raised both its domestic and international games with the installation of a 48-channel Solid State Logic Duality δelta SuperAnalogue console in its Studio A control room.
The choice of an SSL Duality console was integral to that ambition: 'We picked that console for many reasons,' Fang Riewpakorn says. 'The great sound, its flexibility, the SSL name, and the SSL support...'
Riewpakorn is an alumnus of Full Sail University, refining her studio-craft in the studios of Los Angeles. Bringing that experience back to Thailand, she has built a world-class orchestral facility capable of providing any level of service, including an 'orchestral package' where client simply provides a score and Studio 28 delivers a complete, polished recording.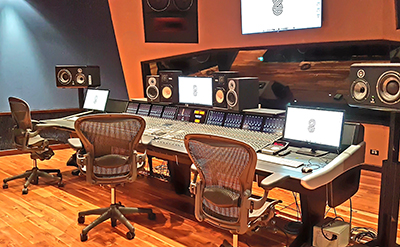 Studio28's main Studio A was designed by Jay Kaufman & Associates, and offers a 250-sq-m stage with a 7m-high ceiling and variable acoustics (adjustable between 1.2s and 1.5s RT60) using motorised panels on the ceiling and the walls). It can comfortably accommodate around 85 musicians with additional capacity provided by three isolation booths, two of which are semi-live, with Iso 3 serving as a vocal booth.
The control room occupies 35 square meters and offers a custom monitoring, producer's desk, generous rack space, and a comfortable general purpose seating area at the back as well as the Duality δelta.
The studios' Chief Sound Engineer, Jake Craig, has been working with the new desk since its installation several months ago. He believes that his biggest gains are time and the freedom to run sessions without having to manage the noise floor: 'We just finished a scoring session for a French composer – ten cues in a large variety of styles and only three hours to do it in,' he says, by way of illustration. 'You don't have time to be worrying about gain staging and so on when jumping between orchestral cues different dynamics. This console is so quiet and clean I can almost just set and forget, and hit record. I can then focus more on listening to the orchestra, getting through the cues, and making sure we get everything we need.
'These days the console has to be transparent – with the Duality I can get a great sound, no problem. It makes my job very easy.'
Work for film and TV has seen increasing demand for Studio28 from diverse geographical markets, with the SSL Duality proving to be a winning asset. Recent clients have come from Western Europe, Hong Kong, India and the US. 'Initially we thought we'd start with the local Asia market and branch out,' Craig reports. 'But actually it went the other way. It started mostly international, and the number of Asian clients is now increasing. We also have the biggest post production film facility in Southeast Asia near here – Kantana – so for a lot of people working in those markets it makes us a very convenient location for scoring.'
While Studio28 does reap the benefits of competitive pricing and Thailand's location, a client's final decision rests on the quality of the equipment, the space, and the people. 'When people hear Studio28, they all agree it's a fantastic sounding studio, and always want to come and record here,' Craig says.