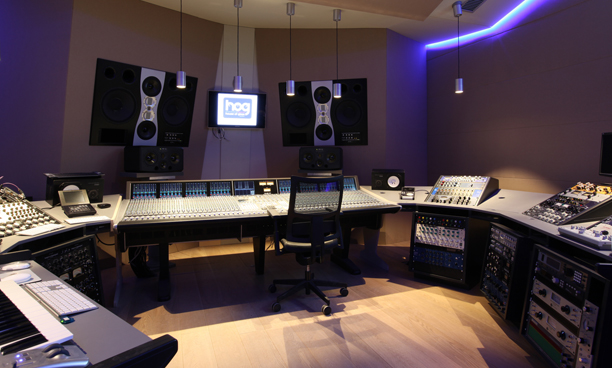 As the music industry's support for large recording studios has dried up, recording studios have had to rethink their appeal to recording artisits. For Ocean Trax Records in Tuscany, its mixing console was the key.
'We have various kinds of client from DJs, who want to make their own productions to be released on one of our dance record labels, to pop/rock artists who are making their album here,' says Gianni Bini, owner of Ocean Trax Records and House of Glass Studio. 'They come here, in large part, because of Duality. We always wanted an SSL console and this is the new concept console from SSL.'
Ocean Trax Records, the parent company of Ocean Trax, Ocean Dark, Checkmate and Paul's Boutique record labels, has recently installed a 48-channel, Solid State Logic Duality console in its newly rebuilt recording facility, House of Glass Studio. Housed in Regia A, the main studio control room, Duality provides the flexible power and sound of a signature high-end studio, with integral control of the resident Logic and Pro Tools DAW systems. 'It was never a consideration to buy a controller because we didn't want to pay so much money for an empty box,' Bini adds.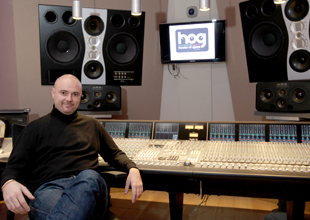 The investment in Duality has given the studio a creative edge above other studios by providing artists the means to capture the creative intent of each type of project. 'Duality allows us to create the sound the artists want very quickly,' says Bini. 'We often work on many different styles of music for our record labels and Duality really helps to speed up our workflow. The on-console DAW control allows us to concentrate on crafting the sound, rather than constantly returning to a mouse. Also, the TotalRecall feature is quite fast and lets us re-open projects to make changes without wasting a lot of time. For today's business, working in the quickest way represents a must-have for every recording studio and for us that meant Duality.'
The studio comprises the main control room where Duality is located, a smaller control room and three recording areas that additionally include iso booth and drum booths. Both control rooms address the recording spaces for studio booking flexibility. The intention was to offer the best live recording and tracking experience for the Tuscany region and Italy at large.
'With Duality as the centerpiece of the new studio, artists want to come and record projects and that is good for both the House of Glass Studios and for bringing new artists onto our record labels,' Bini says. 'When clients first see the console, they feel that their work will be done at a no-compromise quality level. However, they are really surprised when then discover how fast we can reach the sound they want. Right from the first note of any style of music, Duality simply makes everything sound better.'
More: www.solidstatelogic.com