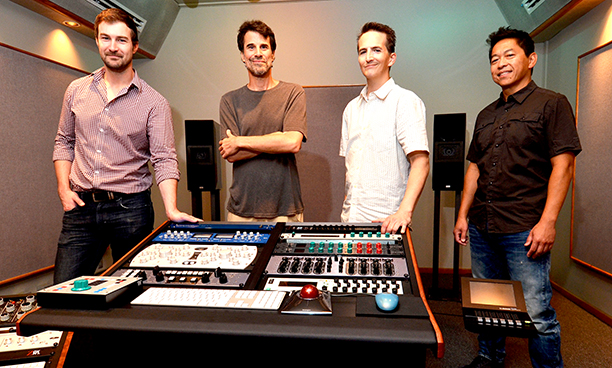 Founded in 1957 by recording engineer, studio designer and electronics innovator Bill Putnam, mastering has returned to LA's United Recording.
A key element of the studio's heritage, the launch of a new mastering division was announced by Studio Manager Robin Goodchild. 'Mastering was always a key aspect of Bill's predominance in the recording studio world,' Goodchild confirms. 'We are simply bringing it back as a convenience to our clients, but also as a reimagined service operating in today's internet world market.'
United's new Mastering Engineers are Erick Labson and Warren Sokol – who were both formerly with Universal Mastering. Their combined discographies include decades of major albums in virtually all musical genres.
'When you've produced your masterpiece in the studio and recorded it impeccably, sweetened it with overdubs and mixed it to perfection, there is only one final step before manufacturing and distribution – mastering,' says United Executive Consultant, Steven Miller. 'This is when your work is finalised so that it sounds the very best to the listener. Mastering needs the latest technology and a gifted engineer to deliver the best music possible.'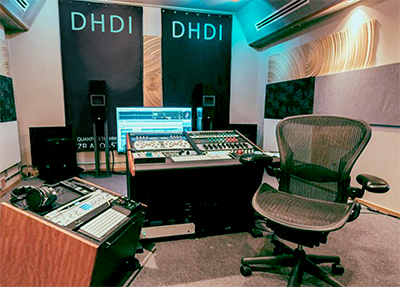 Located in the specially designed acoustic space, formerly the home of JVC's mastering suite, United's new studio features Lipinski L700A monitoring with JL Audio Fathom subwoofers, as well as a wide selection of popular headphones and earbuds. For computer playback and recording, the studio uses a Sadie system running Prism Sound's latest Sadie 6.1 audio recording and editing software. Analogue processing includes a Pendulum ES-8 Compressor, Dave Hill Titan Compressor/Limiters, SPL Passeq, Manley Massive Passive EQ Mastering Version, and Sontec Mastering EQ.
Acoustic design for the new suite was provided by Hanson Hsu and his team at Delta Design. 'United Mastering wanted a truly life-like realistic acoustic experience, predicating the use of ZR Acoustics,' Hsu says. 'Using strategically positioned ZR Micro Twins, SR24+ and SR12+ speakers in a custom design layout (CDL), the primary, first reflection off the front wall was quantised, creating spherical dimensionality while matching the existing decor.'
Joe Harley, SVP at AudioQuest, provided cabling for the new suite: 'Some of the greatest recordings ever made have emerged from those United studios and I have produced many sessions there over the years. It's a great honor for us to provide all of the connections cables and contribute to a continuing tradition of excellence.
United will accept all popular recording formats and delivering final masters: 'If you want the ultimate audiophile experience, we have it,' Goodchild says. 'If you are aiming for maximum impact listening through earbuds, you can have that, too. But bear in mind that bandwidths will increase and higher resolution playback will become the norm, so it is best to prepare your music for that future now.'
Mastering engineer Erick Labson graduated magna cum laude at San Francisco State University, where he earned his BA in Broadcast Electronic Communication Arts. In 1992, when Universal Mastering Studios was established, Labson helped design and supervise the operation. During the past 24 years, he has mastered thousands of albums and major motion picture and TV soundtracks. 'Who wouldn't want to be part of a studio with such a rich and legendary legacy of talented musicians, artists and producers?' he asks. 'I look forward to being a part of this new era at United.'
Warren Sokol started his career as a recording and mixing engineer in Arizona and honed his skills in audio production while teaching at The Conservatory of Recording Arts and Science. In 2010, Sokol moved to LA as an analogue-to-digital archiving engineer at Universal Mastering Studios, and was soon brought on full time as a mastering, production and tech engineer. Sokol has worked on hundreds of albums for popular artists, and was also involved in the beginning of the Mastered For iTunes process. 'I'm very excited to be bringing mastering services back to such an historic studio,' he says.