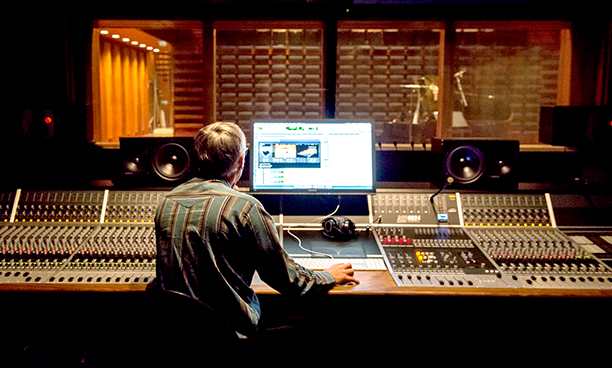 Following the commissioning of the 'first and only 72-channel Audient ASP8024 mixing console' at Sheffield's Foundry Studio, the Oslo Concert Hall in Norway has installed the largest Heritage Edition yet made.
Delivered in September, the 48-channel, eight-bay ASP8024-HE Heritage Edition comes with patchbay, Dual Layer Control (DLC) and producers' desk. 'We were looking for an analogue console that doesn't lie,' says Production Manager, Jan Olsen Skare. 'Obviously the room has to "help" the music, but we wanted the console to have a true dynamic and good microphone preamps.'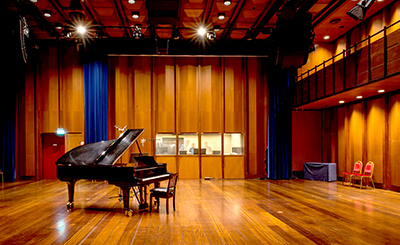 When introduced to the Audient brand by Norwegian distributor, Prolyd, he wasn't disappointed: 'The mic preamps are so quiet and respond amazingly. The EQs are wonderful and very accurate; I've never heard anything sound this good.'
Launched earlier in 2016, Heritage Edition is billed as the 'definitive' version of console designer David Dearden's classic ASP8024 design, bringing a new look as well as numerous internal enhancements.
'We've done a few test recordings and we are very happy. Listening in the control room, we "hear" the room as we know it,' Skare says – he has surprised himself too as self-confessed 'analogue guy of the 70s', by 'rather liking the dual layer part'.
The desk from the British manufacturer is located in a control room that will be used to record shows and also serve as a self-contained recording studio. 'We'll be recording classical orchestra so we'll need all those channels,' says Skare. Oslo Concert Hall aims to be one of the premier music venues in Norway, presenting more than 300 events a year and receiving over 200,000 visitors.
Now installed, the new desk is ready to be put to work with some of the top Norwegian and international artists from a broad range of genres who are on the Concert Hall bill in the coming months.
See also: Foundry Studio reopens with world's largest Audient