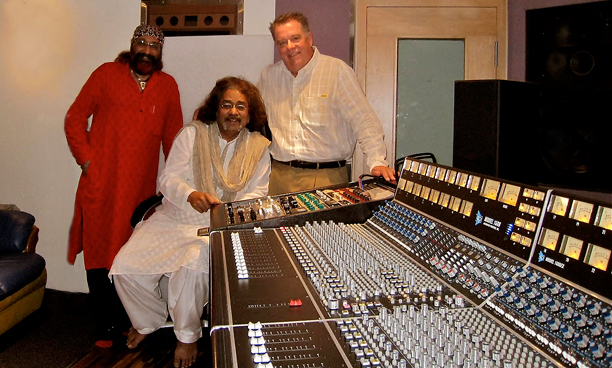 Setting out to distinguish his own recording studio from the many small, digital rooms around, iconic Indian playback singer Hariharan and his sound engineer/producer KJ Singh decided that In the Mix studios needed an API 1608 – the first placement of the desk in India.
'We'd used an API Legacy console at Phase One Studios in Toronto to mix Hariharan's last album, Jab Kabhi Bolna, so we got to appreciate the full API experience then,' says Singh. 'It just had that sound. Plus, the 1608 has a small footprint, but is very big on inputs, routing and flexibility.'
Singh and Hariharan built In the Mix from scratch, converting a roomy residential apartment into what is now a world-class facility. The facility contains a live room with a voice over/vocal booth, a control room and a dedicated machine room, and is used to record music for India's huge feature film industry, as well as individual artists and bands.
To celebrate the opening of In the Mix, API hosted a reception at the facility. Dan Zimbelman, director of sales at API, commented: 'We're excited to place India's first API 1608 console with Hariharan in his new Mumbai facility. The recording community in India has expressed its need for excellent analogue audio gear, and API is committed to supporting that community for the long-term.'
More: www.apiaudio.com