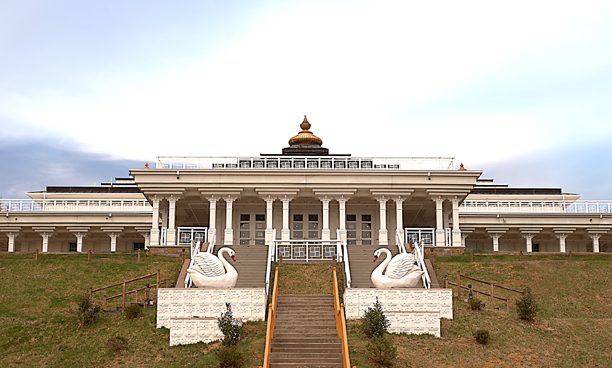 Founded by spiritual leader Sri Sri Ravi Shankar, the Art of Living Foundation is among the world's largest volunteer-based humanitarian and educational non-governmental organisations. One of its retreats is The International Center for Meditation and Well-Being in America's Great Smokey Mountains.
The retreat's Meditation Hall is a large, multi-purpose space that is used for yoga and meditation classes, as well as dance events and performances. As with all such spaces, its reflective surfaces present problems to anyone installing a sound system...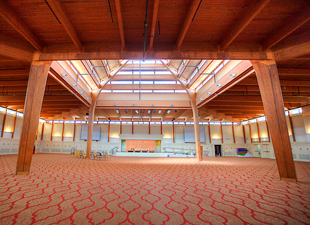 'I've used Iconyx on a couple of other problematic spaces, and was pretty certain it would be a good fit here – it's a very large space, very bright and airy and open, with high ceilings,' says AVI-SPL Project Manager, Jeff Hedgecock. 'But when they have someone leading a yoga or mediation class, intelligibility is quite an issue. And that's not a scenario where one wants to shout, so for people at the back of the room it's very difficult to concentrate on the instruction being given.'
A single pair of Renkus-Heinz Iconyx IC16-R-II provided an optimal fit for the room's acoustic, with steerable beams providing uniform coverage and SPL across the space. A Biamp Red One provides volume and source selection, with all audio routed directly to the Iconyx columns.
'We were able to steer the Iconyx beams to make the whole hall sound great,' says Hedgecock. 'They hold some dance events and performances there as well, so the musical performance of the Iconyx was equally critical.'
'And the fact that we were able to paint the speakers to pretty much blend into the walls was another major advantage.'