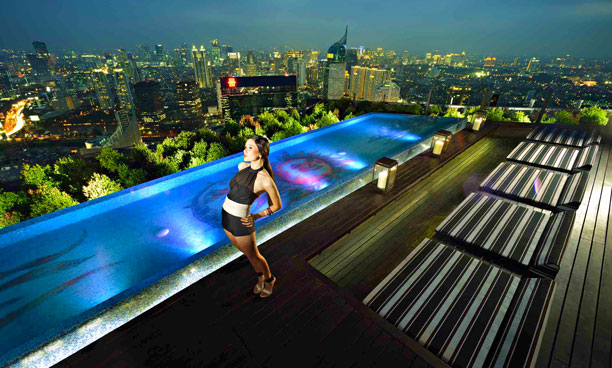 If the panoramic view of Jakarta from the 56th floor of the 230m-high Menara BCA building is the main appeal of the Skye Bar & Restaurant, its sound system is the second.
The latest venue to be opened by the Ismaya Group, a high-end professional audio installation was important to service its fashionable clientele. For this, its owners turned to the pro division of PT Citra Intirama – Martin Audio's distributors.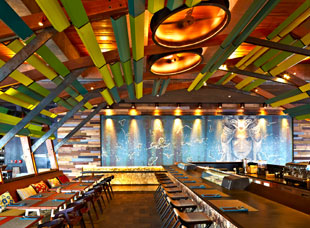 The distributor already had a pre-existing relationship with the club's owners, who have been using Martin Audio systems for many of the group's restaurants and clubs. PT Citra Intirama had no hesitation in recommending a similar solution for the new rooftop bar, restaurant and lounge, as well as the outdoor area within the exclusive operation.
The 800-capacity venue combines a mixture of Martin Audio's small architectural AQ5s and EM150 for the lounge area; C10.1R two-way ceiling speakers for the restaurant area; surfacemount C115s for the VIP area and C4.8T and C6.8T ceiling speakers for restrooms and corridors linking the indoor and outdoor area.
As a result, this carefully-considered solution ensures well-balanced background music coverage throughout. This is supported via the additional power of two Martin Audio Blackline F15+ and S18+s. which were specially installed for weekend DJ events. The contractors are calling the install 'another successful venture for the Ismaya Group – and a significant new landmark on the Indonesian club scene'.