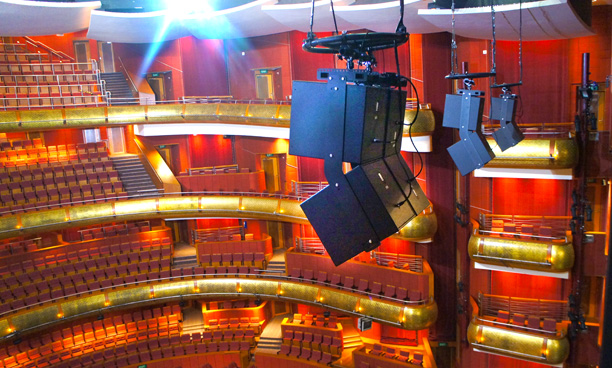 The ongoing upgrade of the sound systems serving the many venues that make up Singapore's Esplanade, Theatres on the Bay complex has reached the Theatre – where one of the largest stages in Singapore maintains an intimate setting for an audience of nearly 2,000.
Over the past four years, this programme of improvement has worked its way through the Esplanade's Concert Hall, the Recital Studio, the Theatre Studio and Theatre. The final venue to be addressed is the Theatre…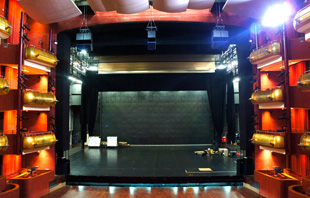 'We had the opportunity to explore improvements in the permanent sound reinforcement system to create a first-class sounding room for performances for musica in all forms – operetta, jukebox musicals and straight musical drama through to playback, light pop and jazz,' says Esplanade Sound Technical Manager, Robin Shuttleworth.
Having invited five prominent loudspeaker companies demonstrate their respective systems, a d&b audiotechnik loudspeaker system was the final choice.
The system that won the bid was designed by Ralf Zuleeg, Head of Education and Application Support at d&b HQ in Germany, and was installed by Sebastian Song and his team from d&b audiotechnik SE Asia. Zuleeg's design is based on an LCR configuration of C-Series Ci7-Top loudspeakers and Ci-Subs, with elements from the White range elsewhere in the room. These are driven by d&b audiotechnik D6 and D12 amplifiers.
'This is the first time I have designed an integrated system from the Black and White ranges and, quite frankly, the results are even better than I envisaged,' Zuleeg reports. 'I used a selection of boxes from the xS-Series: the 12S and 12S-D along with the 10S and 5S. I imagined there would be a small difference in tonality between the two, but choosing the White has meant far fewer little loudspeakers with no compromise on coverage, better low mid and lows and a more controlled overall delivery.'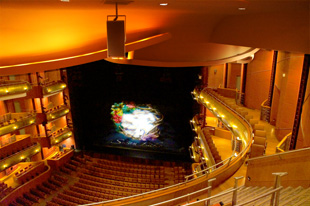 'What we have gained here is an accurate, high-quality distributed audio system,' Shuttleworth offers. 'As I walked the room, I was amazed with the sound coverage – not only the excellent audio quality but the perfect focusing throughout the auditorium.'
'The Theatre is very tall with three balconies, each one very steep vertically, especially the middle and top ones so there is some shading of the main system Zuleeg elaborates.
'In simple terms, the Ci7s put the energy into the room; the 12S and 12S-D cover the front rows while the 10S and 5S fill in the gaps elsewhere. Generally, it's a well behaving room with a reverb of 1.0s to 1.2s that sounds like it can take a lot of energy. So for modern, so-called jukebox musicals with their louder emphasis on the rock sound, the system and the room cope really well.'
Together with my team at the Esplanade, the guys from d&b worked hard to get this absolutely right,' Shuttleworth says. 'Of course, there are always discussions along the way like the one about an area of coverage that didn't seem quite right. We made a quick call to Sebastian and, no sooner said than done, there were two additional 10S loudspeakers and a D12 provided just for that awkward spot. As passionate professionals, we are all proud of the result.'
More: www.esplanade.com
More: www.dbaudio.com