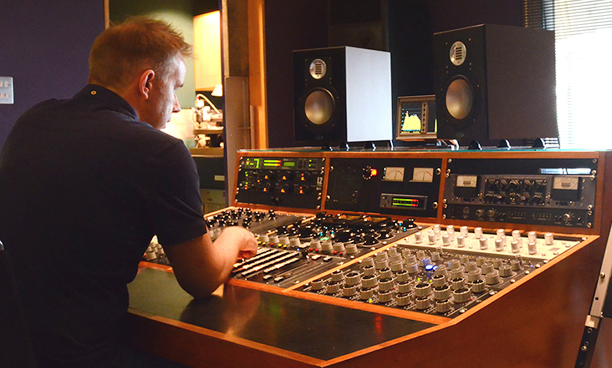 As the new Managing Director of London's Metropolis Group, Ian Brenchley is securing the technical future of the studios with new audio equipment being installed in its facilities and plans for expansion into the US, Middle East and Japan..
As part of this initiiative, HHB has provided Metropolis' mastering suites with Avalon AD2077 mastering EQs, a suite of Sonnox mastering plug-ins, a Universal Audio UAD-2 card and a Z-Systems Z-Q6 Digital EQ.
Brenchley believes that the key to growing a business like Metropolis in a competitive market is down to perpetually creating new revenue streams. And with two large recordings studios, four mixing rooms, five mastering rooms and creative and production facilities that offer everything from tracking, mixing and mastering to high-end video and online and mobile content, the Metropolis Group has the experience, staff and facilities to serve as a creative hub for the music, film, TV and software industries.
The company plans to open offices in LA and Tokyo, with a studio set to open in Doha in 2013. With this growth comes a universal mandate to keep its studios and audio equipment at the highest standard possible. 'Being a world-class studio means we have to lead the way technologically,' Brenchley says. 'Historically, Metropolis has always been at the cutting edge of new technologies and audio innovation and we want to continue that tradition if not emphasize it more. We have an aggressive plan over the next three years to ensure we stay at the top of our game and that means substantial investment in new equipment.'
These efforts have only served to strengthen the business as Metropolis' world-class engineers and state-of-the-art facilities continue to attract the likes of Lana Del Rey, Alicia Keys and will.i.am.
'HHB has a long-standing relationship with Metropolis and we have always had great respect for the innovative business model that keeps the company at the forefront of the UK's music recording and production markets,' says HHB Group Sales Director, Steve Angel. 'We are very proud to be partners with a company that is dedicated to staying ahead of the technology curve, and with Ian as MD the business can only go from strength to strength.'
More: http://metropolis-group.co.uk
More: www.hhb.co.uk