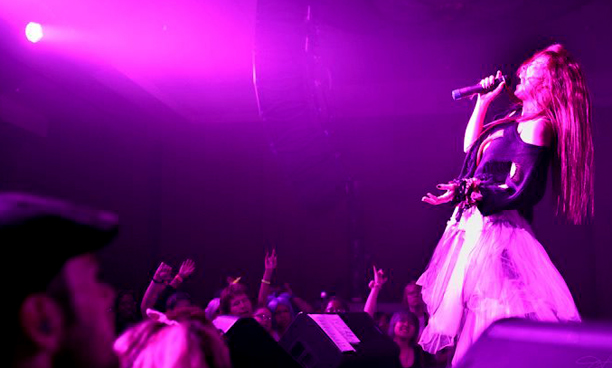 Attracting up to 10,000 fans of Japanese anime and manga, the Middle Tennessee Anime Convention needs an audio system that is is both powerful enough and flexible enough to cope with live music, contests, panel discussions – and the scrutiy of the American chapter of the otaku.
2012's MTAC Omega – as the event was dubbed this year – called on the established post-apocalyptic settings that are regular anime and manga themes. What better place to check out the sound of apocalpse?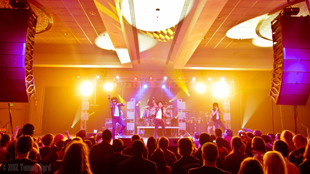 The event included appearances and performances by the likes of Symphonic Anime Orchestra, Eric Stewart, Kyle Hebert, Jason Charles Miller, Pinn Panelle, Head Phones President, Jason David Frank, Kaiju Big Battel, Yad Mui, DJs Proxxy and Lantern, Richard Epcar, Ellyn Stern and Notorious MSG. It was down to Nashville-based Event Systems Productions to ensure the sound system was up the job.
Event Systems Productions owner Brandon Cole called on Lab.gruppen and Lake: 'It has always been a goal of mine to own cadillac amplifiers,' he says. 'After making the jump to Lab.gruppen, I could clearly tell the difference of headroom and clarity from my previous brand of amplifier. Considering it is the main part of the rig, it's a must to have the best in power. This particular event is a growing event that has switched to a new venue, and considering its size, headroom was a must. Lab.gruppen has always delivered when it comes to slamming the PA without sacrificing quality.'
At MTAC Omega, the main event area was in the Convention Center ballroom, with eight Lab.gruppen PLM 10000Q amplifiers powering an Electro-Voice XLC127DVX three-way line array. Since the PLM Series packs integrated Lake Processing, it allows companies like Event Systems Productions addition capability and flexibility, as Cole explains: 'Convenience has been a demanding situation in this business. Having integrated processing allows me to free up rack space and truck weight. Considering the PLMs hardly weigh anything, I also get to take a load off my back.'
The rig also used 12 EAW SB850 subwoofers, with processing being handled by standalone Lake LM 26 units. The LM Series' programmable EQ and delay capabilities allow quick reconfiguration for use with either self-powered loudspeaker applications or in multiway systems using separate power amplifiers. Audio performance is impeccable in every respect, as Cole agrees: 'I particularly use the LM26s for "one-over-one" events and for driving subs on my main room. The (Rave) part of MTAC Omega is a crucial six-hour event and demands bass at all times. Lake Processing has proven to me better quality and tighter low end than I have been used to.
'I am proud to be using Lake and Lab.gruppen products,' Cole adds. 'The sound quality is a night and day scenario when compared to a lot of my previous products. There's simply no comparison. Event Systems Productions is definitely a Lab.gruppen and Lake user for life.'
More: www.eventsystemsproductions.com
More: www.labgruppen.com
More: www.lakeprocessing.com
More: www.electrovoice.com