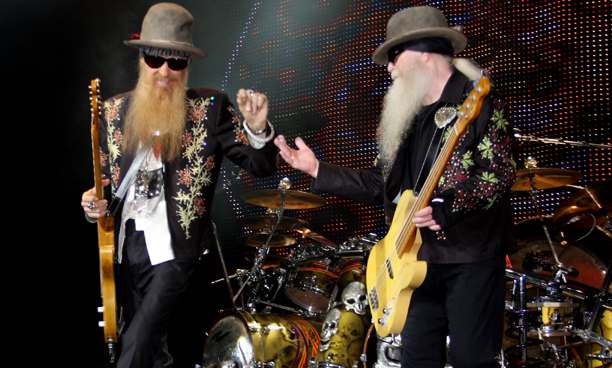 Four stages and 58 rock performances over four days is enough to make most sound hire companies sit up and take notice. Add in ZZ Top, George Thorogood and the Destroyers, John Kay and Steppenwolf, and it's quite a gig. But put the stages onboard a cruise ship heading to The Bahamas, and you are in a different league.
The responsibility fell to Bauder Audio (based in Horsham, Pennsylvania), who were hired by the organisers of the Rock Legends Cruise to provide the sound for all stages being used on The Liberty of the Seas from Royal Caribbean...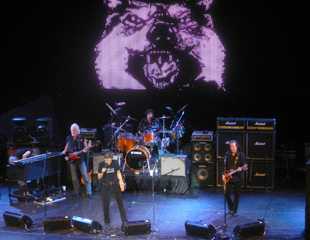 'It was a challenging job in a sense,' says Bauder Audio Production Manager, Brian Naab. 'We brought a PA into the main theatre, and we had a stage that was built out on the pool deck, and the PA had to cope with 20-40mph winds. The ship also has an ice rink that they convert into a 600-seat theatre, which has its normal challenges, like trying to hit every seat with a ground stack PA [you can't hang a PA on a cruise ship]. All of the venues had their unique challenges.'
Naab's team used a mix of Turbosound Aspect and JBL VerTec loudspeakers over the venues, and for both of these systems they used a combination of Lake LM 26s and older Dolby DLPs for digital audio processing, crossover and EQ: 'I think in a festival situation, the engineers like the ability to step out in front of the PA with the tablet computer, which you can do easily with the Lakes [the Lake Controller software typically runs on a tablet PC]. Our engineers love the ability to walk around, walk up to the front fills, or check the back of the room out and make the adjustments. The speed alone of being able to do it by yourself with the tablet instead of calling out to some other tech behind the desk is a big time and energy saver. Apart from that, our engineers like the ability to copy and paste the EQ across, and they love Mesa EQ and the filters on them. In short, all of the Lake kits sound great.'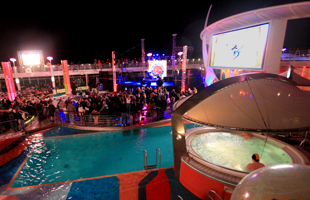 The monitor rig used on the pool deck stage – a combination of Turbosound wedges and side fills – had to cope with the challenges of the outdoor venue, so in order to power these, Bauder went for Lab.gruppen's PLM 10000Q, one of the four-channel models in the PLM Series of power amplifiers. Apart from its power output, Naab specified it for its Regulated Switch Mode Power Supply (R.SMPS), which gives the benefit of stabilising rail voltages to the output even with wide fluctuations of mains voltage. Onboard a cruise ship, where no direct mains connection can be found, this was a potentially important function for the amplifiers.
For a medium-sized company, Bauder Audio needs equipment investment to be profitable, and Naab believes that the addidion of more Lab.gruppen and Lake stock in late summer 2011 has proven its worth: 'We have gone to Lake and Lab.gruppen because both brands are widely accepted across the industry,' he says. 'Everyone loves using it, it sounds good, and it just works; that's really it summed up,' he said. 'The use of Lake Processing has really become an industry standard, we see the request for Lake Processing in the tech riders every day now. It's a very rider friendly FOH EQ system, and a lot of people just expect it to be there, they expect the wireless tablet to be there when they get there. So we're fortunate enough, as a mid-sized company, to have been able to invest in a decent amount of product inventory from Lab.gruppen and Lake.'