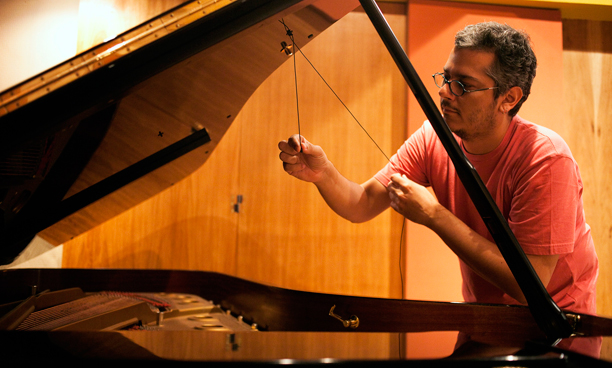 A live concert recording recently saw Gabriel Pinheiro try DPA's SMK4061 minature mics for the first time.
It was a game changer: 'The PA company had a few of them and I decided to try them on piano, double bass and cello,' he says. 'It was the first time I'd used a microphone on a live double bass that gave me a great sound. Right there I decided I needed some of these.'
The Grammy-nominated Brazilian sound engineer has been chief engineer at Biscoito Fino Records' recording studio for the past 10 years. Having purchased two of the SMK4061 stereo miking kits, which include a carefully selected pair of 4061 miniature omni mics with mounting accessories, he went to work trying out the mics on his projects.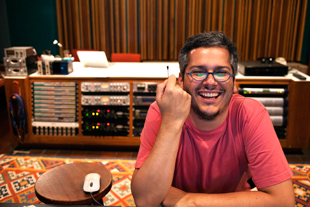 'I do a lot of live recordings as well as those live in the studio, with all the players - except drums - in the same room,' he explains. 'I'm using the 4061s on piano, double bass and acoustic guitar.
'I don't need to worry too much about leakage when using these microphones. On piano I like to use them as an A-B spaced pair, with amazing results. At first I was skeptical about such a small microphone, but it sounds huge on our 9-ft Steinway. Recording several musicians in the same room can be challenging. With the 4061s I can have as much double bass I want in my mix, without other instruments compromising its sound.
'The great thing about the stereo kit is that it comes packed with solutions for all the mounting situations you can imagine. You'll be able to get the mics in the right spot, no matter what.'
Since he received his DPA SMK4061 kits, Pinheiro has been using them on the sixth album he's recorded with Maria Bethânia, as well as for all piano recordings he's made at the studio, and some percussion ambience. He is using the mic kits in conjunction with products from another Danish company, Danfield Audio, using two of the company's mic preamps in his studio.
More: www.dpamicrophones.com