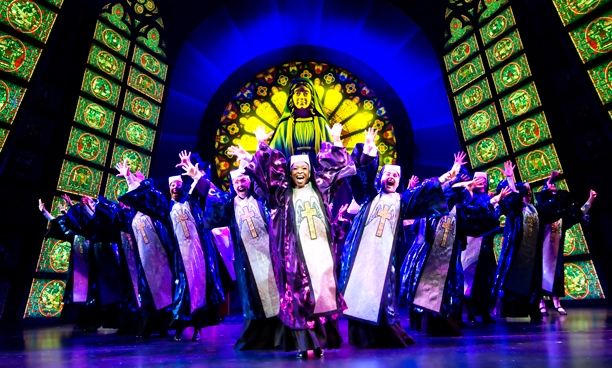 Manchester's principal theatres all found themselves running simultaneous musical productions supported by London-based Orbital Sound when the hit musical comedy Sister Act opened at the Opera House, completing the trio with the start of its first-ever UK and Ireland tour.
Orbital also provided the sound equipment and support for the UK tour of Grease at the Palace Theatre and for the new UK touring production of Top Hat at the Lowry – a musical version of the 1935 Fred Astaire and Ginger Rogers film, with music by Irving Berlin.
Orbital Sound's show credits currently extend to continental Europe, with the Dutch production of Miss Saigon in Utrecht, We Will Rock You in Antwerp, the Milan production of Sister Act, and the forthcoming Dutch version of Wicked – both opening in late October.
MD Chris Headlam sees a new market confidence for top-quality musical productions on the West End and European scene: 'In parallel with the somewhat volatile and confused state of the world's financial markets, it's extremely encouraging to see the renewed level of confidence being shown by the major live-entertainment producers,' he says. 'The large-scale entertainment style of the big musicals is regaining its popularity, as demonstrated by Sister Act's record-breaking run in London's West End.
'This new wave of tours is generating excellent regional access to these productions – helping to save the travel and accommodation costs that are often associated with only being able to enjoy the shows in the capital-city venues. Making world-class entertainment more available on a regional basis can only be a good thing – for audiences and producers alike.'
More: 
www.orbitalsound.com