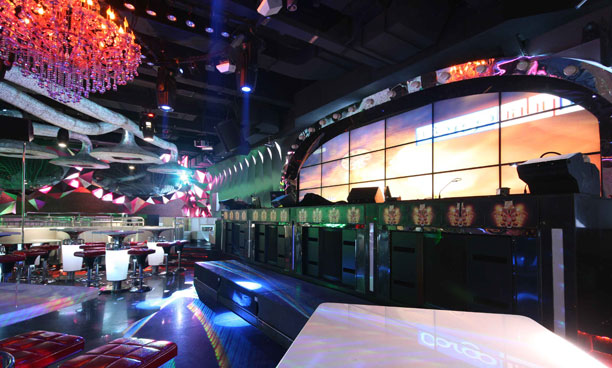 When it opened in 2004, Babyface Beijing changed the pattern of Beijing's nightlife. Bigger, more fashionable and more comfortable than any of the other seven venues in the Babyface chain, it introduced the lounge club concept to Beijing.
When came up for sale recently, Chinese entrepreneur Mr Dai acquired it and immediately began a complete refurbishment – including replacing the sound installation with an APG system.
'I want this club to stand out from the crowd,' he says. 'And for that, I have to have the best sound system and the best lighting system available.'
He turned to local contractor and APG distributor BVCAM to help him with his choice of equipment, and BVCAM organised a demo at its dedicated APG demo room in Shenzhen. 'Actually, he found APG to have a uniquely pure sound that set it apart from other brands, so he put our proposal on his list for consideration,' BVCAM's Danny Huen reports.
The decision quickly after the demonstration: 'I realised that this was an excellent system and perfect for Babyface,' Dai confirms. 'I also consulted some of my peers to ask for their opinions, which merely served to reinforce my own impressions, so it turned out to be a straightforward choice.'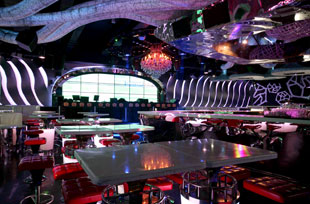 BVCAM specified six APG SMX15 monitor speakers for the main room. The SMX15 is a high-precision, high-power enclosure that is equally suited to FOH and stage monitoring. Six APG TB218S subs handle the low frequencies, supplemented by DS15s and Sub238s for side fill.
'One of our main priorities for the sound design was to ensure the same SPL throughout the room, regardless of whether you're sitting in the furthest corner or you're right in the middle of the dancefloor,' says Huen. 'It doesn't matter where you are in the room – the sound quality remains homogenous throughout, and of extremely high quality.'
In addition to the main room, Babyface has VIP spaces for private hire, the largest of which is the dual-level King Room. Often reserved for karaoke parties, the King Room is equipped with APG DS12 and DS15 multipurpose enclosures on the lower level, with DS8s handling upstairs. A further 12, smaller VIP rooms are equipped with two APG DS12s and one APG Sub138P each. All of the VIP rooms offer clients the choice between a feed from the main dancefloor or their own private DJ.
Audio coverage in the entrance and throughout the bathroom facilities is handled by a number of APG MX1s, selected for their compact and discreet profile and broad dispersion characteristics.
According to Huen, Dai is delighted with the results and is planning to use APG again for the renovation of his next project. APG Sales & Marketing director, Xavier Pion, is equally pleased: 'This installation at Baby Face with APG systems proves yet again that we made the right choice with BVCAM as our distributor in China. They have done an excellent job on this big project. It's also a testament to the versatility of SMX15 which is just as well suited to the requirements of big clubs such as Baby Face as it is to the stage. They wanted the best, and it is a great satisfaction that the customer is happy with the result.'
More: www.apg.tm.fr