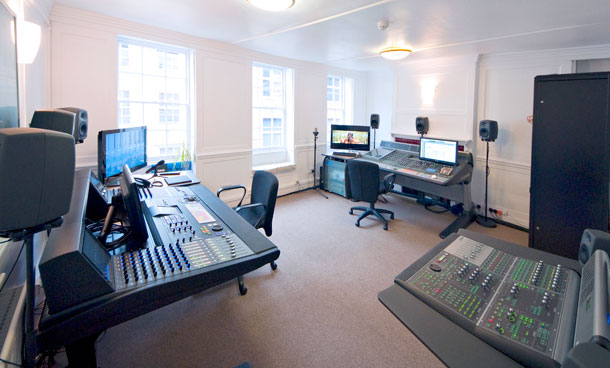 'We can now demo any system that suits the needs and feeds the aspirations of our customers,' says Scrub Sales Manager, Tina Wallace.
She is talking about a major refit of the demo facilities just completed at Scrub's London headquarters, where the local postproduction community can check out any combination of Avid control surface and Pro Tools system in what is, essentially, three dubbing suites, a tracklay suite and a Media Composer edit suite – all set comfortably within a single room.
Based in Soho, Scrub is the post branch of pro-audio specialist HHB and supports the full range of Avid control surfaces – including D-Control and D-Command consoles and a Euphonix System 5MC. All versions of Pro Tools hardware and software are immediately available, from v9 through Native HD to full Pro Tools HD TDM, along with Media Composer Video Satellite on a Nitris DX.
'Pro Tools now comes in many shapes and sizes and, while we all know that choice is good thing, we find that our customers are increasingly looking to us to help them identify which path will work best for them,' Wallace says. 'Workflow, creativity and, of course, budget are all important considerations, and being able to sit in one room with all the options at hand makes the whole process much more effective.'
'The new Scrub demo facility is part of our continuing commitment to serving the needs of the independent postproduction industry,' adds HHB sales director Steve Angel. 'Customers rely on Scrub to ensure the best possible return on their investments in audio technology, so it's important that we're right on their doorstep, with the demo facilities and technical support they need to support them in their work.'
Wiring design and installation for Scrub's new demo room was carried out by Absolute CAD, with furniture supplied by AKA. Audio monitoring is taken care of by Genelec loudspeaker systems.
Customers are invited to call to arrange a brief or in-depth demo.
More: www.hhb.co.uk/scrub