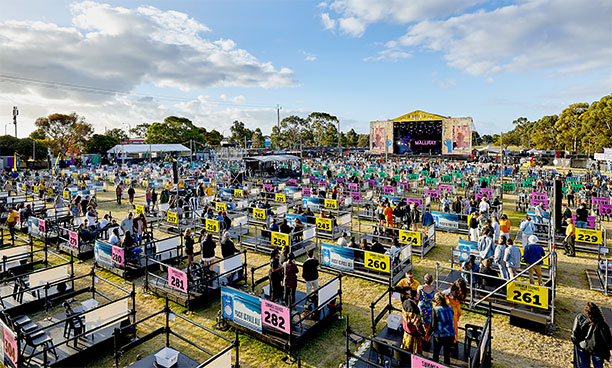 With 18 shows staged January, the 2,100 music fans at South Australia's Summer Sounds Festival were safely and comfortably spaced in Party Pods in groups of four to six people. The festival celebrated Australian artistes such as Bernard Fanning, Spiderbait, and Hayden James.
Through the collaboration of Five Four Entertainment, Groove Events, and Secret Sounds, the festival promoters looked to Adelaide-based L-Acoustics rental network partner Novatech to provide that dynamic live sound festival-goers have been craving.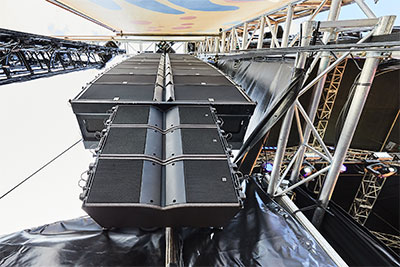 Festival-goers could choose from VIP, Gold, Silver, or Bronze seating packages. VIP Pods occupied the first five rows and boasted an exclusive toilet block, faster drink service, and a choice of premium drinks.
With fans restricted to their pods, the challenge of providing consistent, clear coverage to the whole audience area was crucial, so the Novatech team approached this festival with a precise and careful sound design. The main PA used 12 K2 line array elements and eight SB28 subs per side, and four Kara for front fill hidden behind scrims. For delay, Novatech turned to their Syva colinear line source rigged to the rear of the Party Pod, with Syva Sub tucked below. The slender but powerful Syva provided ample coverage for the pods in the back rows while ensuring clear views of the stage. The sound coverage for festival attendees was matched by the Novatech team, who provided the musicians on stage with ten L-Acoustics X15 HIQ as foldback wedges, accompanied by two L-Acoustics SB18 subs to shake the bottom end.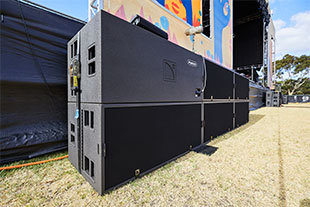 'While some were apprehensive about being "penned in", all doubts were removed after the first weekend,' reports Novatech MD, Leko Novakovic. 'About 80 per cent of the feedback is that this is the way all festivals should be staged from now on, Covid or not. Most people want comfort, and to be able to sit down.
'The VIP and Gold sections are really nice, with their white picket fencing and vines, and everyone has tables and chairs. The Silver and Bronze pods that are further back are on raised decks, so everyone has good sightlines. Audiences need to experience this system for the first time to appreciate how great it is.'
Novakovic acknowledges that the festival was made possible through the support of the South Australia authorities, especially by the territory's Health and Chief Public Health Office Professor Nicola Spurrier, which in turn got the nod of approval from South Australia's Premier Steven Marshall.
The success of the Summer Sounds Festival demonstrates that close collaboration between promoters, providers, local authorities, and artistes allows for innovative and sustainable ways to experience live music during the pandemic.