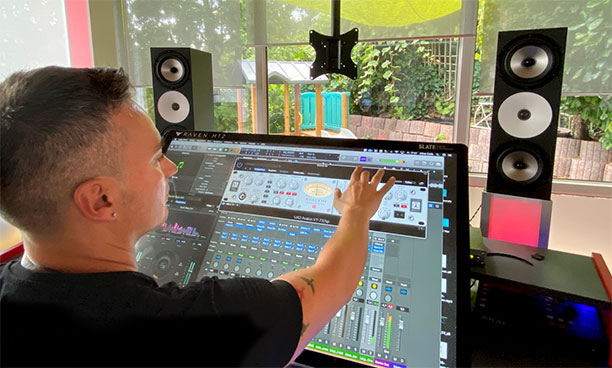 The growth of streaming media and podcasting has seen a wealth of fresh audio content appear on audiobook listings, a place where German company Wunderkind Audiobooks distinguish itself with passionate and dramatic readings, supported by original music.
Key to the process of creating 'worlds of the voice' as producer/engineer Cihat 'Jally' Celik calls them, is his use of a Slate Raven MTZ console and Amphion Two18 monitors with Flexbase25 bass extension to create the energy and realism that brings stories to life for listeners.
Perhaps surprisingly, Celik's approach to audiobook production is derived from his experiences as a rapper...
Inspired by the energy of hip-hop style, he sought to bring the same traits to audiobooks: 'When I started working in audio books I wanted to leave in the breaths and pauses that most other productions cut out,' he explains. 'To me, that made the reading more real, made it easier to feel the passion of the reader and become invested in the story.'
In order to capture that passion properly, Celik records his readers in long sessions – typically eight hours a day in one-to-two-hour sections over a week for a typical audiobook. Uninterrupted takes offers readers a flow that Celik carefully monitors from the control room, only stopping for breaks when needed.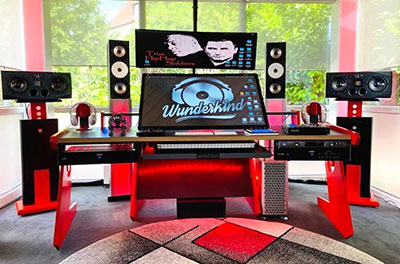 'It's so important to listen with your full attention when doing these takes and concentrate on the voice, because ultimately that's what is drawing you into the narrative,' he says. 'And if you are able to hear and capture those special unique qualities you know that it will translate for the listener.'
Celik adopted his current set-up in order to ensure that he was hearing the greates possible detail. This allows him to not only capture and bring out the qualities of his readers' voices, but also to ensure that his experience of doing so had the same emotional impact for listeners.
'You need to feel it as much as hear it, and with the Amphion speakers and FlexBase I not only get that clarity – especially in low end – but I can feel it when they get passionate during a read and that makes it so much more exciting to work on,' he says. 'They truly are a mirror of my work and its very inspiring to use them'
That experience also extends to mix translation, ensuring that Wunderkind's productions will sound and feel the same when heard on any of the multitude of listening devices used by his customers.
'I'm more intuitive than technical when it comes to mixing, and I've never enjoyed the process of switching speakers while doing that,' Celik says. 'The Amphions gave me that consistency where I could hear everything I needed to hear while also being sure it would work anywhere.'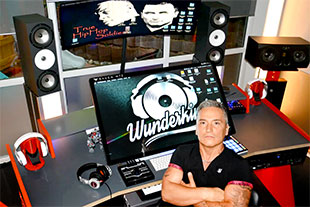 'Anywhere' also includes Celik's home audio system, anchored by a pair of Amphion He520 speakers, a decision that he draws directly from his studio set-up. 'I enjoyed listening to them so much in my work, that it made sense to bring them home too,' he says. 'Not only that, but there really is a classic look to them that fits so well anywhere, it makes me feel confident in my space.'
Confidence is something that Celik feels is part of what has made Wunderkind's productions so special. By curating a space that has a look, sound, and feel that inspires his audiobook audience, he feels that he can truly bring out their best performances. 'You really have to work with a passion in whatever you do, and in all of our productions we want our listeners to feel that,' he says. 'Working with Amphion gives me that special feeling, and I can feel that happiness in whatever we create.'
See also:
Case Study: Reviving the Radio Star
More: http://amphion.fi