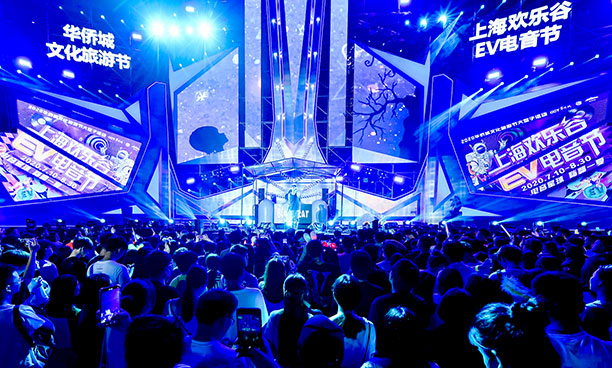 The festival season is set to make a return in China with the EV EDM Festival expected to draw more than 2,000 visitors each day from 10 July to 30 August to the Shanghai Happy Valley Theme Park – one of the first big events celebrating electronic dance music held not only in China but worldwide for several months.
Every EDM event requires a high SPL sound system with a robust low end and – especially in China – a clean and nice looking stage. But with the party lasting more than 50 days and taking place during Shanghai's rainy season in, SE Audiotechnik had its work cut out. The solution took the form of the company's compact yet powerful M-Line, with more than 126 Speakers being used on the main stage.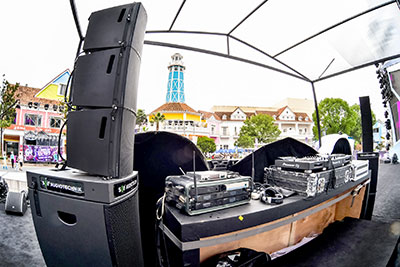 A total of 36 M-F3A Pro full-range boxes and 32 M-F3A Pro FS flysubs provide the event with an array of 18 M-F3A Pro boxes supported by 2x8 M-F3A Pro FS on each side of the stage.
There is no EDM without substantial low-frequency coverage, so a total of 24 subwoofers have been used – eight of the 21-inch B21s below each array and a further eight in front of the stage extending the frequency range of the system to below 30Hz.
Due to the extra-wide stage design, the coverage immediately in front of the stage is handled by two sets of two S15 Pro subs and two M-F3A Pros stacked on top – one set to the left and one set to the right of the eight B21 subwoofers in front of the stage.
On stage, 12 SMX 12A stage monitors have been placed evenly positioned at the lip of the stage together with another set of two S15 Pro subwoofers and three M-F3A Pros stacked left and right of the DJ table.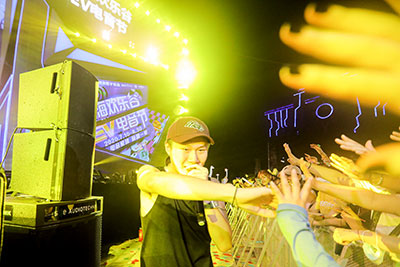 As the FOH could not be positioned directly in front of the stage due to the needed space for the audience and has had to be protected of the weather conditions, two more M-F3A Pros have been positioned on both sides of the mixing console in order to ensure a balanced sound as the console was positioned closer to the right array and the rain protection dampened the high frequencies a lot.
'We are very pleased with the outcome,' says Xiong Le, SE Audiotechnik Sales Director for China. 'From the smooth setup process to the flawless daily performance, we only get the best feedback from everyone involved. Our small M-Line speakers prove again, that they easily keep up with all the competition still following the idea "the bigger, the better". We are looking forward to support many other major events this year with our high-performance, worry-free sound solutions.'