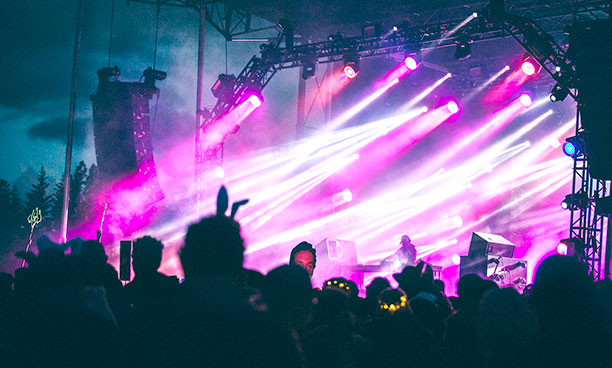 The boutique What The Festival (WTF) returned to the Wolf Run Ranch in Oregon with Funktion-One sound reinforcement systems – including a Vero system for the main stage – deployed across the festival by Sound Investment and Fusebox Productions.
WTF first played in 2012, the same year that the festival's co-founder, Glen Boyd, had Sound Investment install a Funktion-One sound system in his house. This year's event welcomed 7,500 people, who came for what Boyd describes as 'a totally immersive' festival.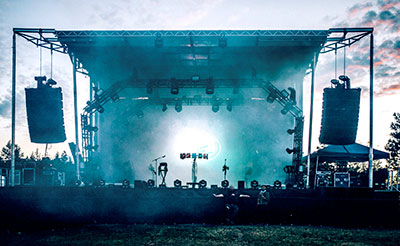 'It's not about massive crowds and headliners, it's about the whole experience, which includes interactive art, eight stages of electronic and live music, guest speakers and movement classes,' he says. 'We don't do pass outs because we want our community to stay together and for the environment to be as immersive as possible.'
To ensure that each stage has its own immersive aural environment, Boyd, and co-owners Tiffany Boyd and Peter Clark, stipulate that Funktion-One loudspeakers feature throughout: 'I believe Funktion-One sound provides the best experience. I've followed the brand since the early 2000s and I've watched them improve and get better. There isn't anything in the market that comes close in terms of quality and the warmness of the sound.'
The main stage hosted a range of DJ and live performances from the likes of ZHU, Cut Copy and Gramatik, and featured two vertical arrays of three Vero V315 mid-bass enclosures, two Vero V90 90° dispersion mid-high enclosures and a single Vero V60 60° dispersion, long-throw mid-high enclosure at the top of each hang. Nine Vero V221 bass enclosures and four Vero V132 bass enclosures were used for the asymmetric bass/sub-bass set-up. Two F101 speakers were used for front-fill, while a Resolution 2 and F218 combination handled DJ monitoring.
Sound Investment's Tom VanBeek took charge of FOH, as well overseeing the Funktion-One distributor's other stages – Equinox and Effin.
'The festival on a whole is focused on providing great audio throughout,' he explains. 'We've been working with Vero for a couple of years; it's a very positive step forward in terms of audio quality. The power and clarity we were getting on the main stage was unbelievable and it's so easy to rig. It goes up quickly and setting angles is extremely easy. It's very well thought out and put together.'
On the asymmetric bass, VanBeek adds: 'The F132s bring a new level of definition to the sub-bass frequencies, which frees up the F221s to do exactly what they're meant to do - the mid and upper bass frequencies. Everyone was blown away.'
At Equinox, Sound Investment deployed a smaller Vero system featuring four V60s, four V315s and five F221s. A pair of F1201s was used for front-fill and a second pair combined with two MB212 bass enclosures for monitoring. Effin was home to a Res 5 and F221 system, along with Funktion-One's high-performance PSM318 DJ monitors.
Boyd believes the WTF audience is more attuned than most when it comes to audio appreciation: 'There is a percentage that are absolutely, without a doubt, tuned into what Funktion-One is and what it stands for. So much so that when we had Vero for the first time three years ago, some people took one look at it and wanted to know why we'd moved away from Funktion-One. We hadn't, of course. Then there's the other half of the audience who say how amazing the experience is but they don't necessarily know why. Funktion-One sound is a key feature of What The Festival's immersive experience.'