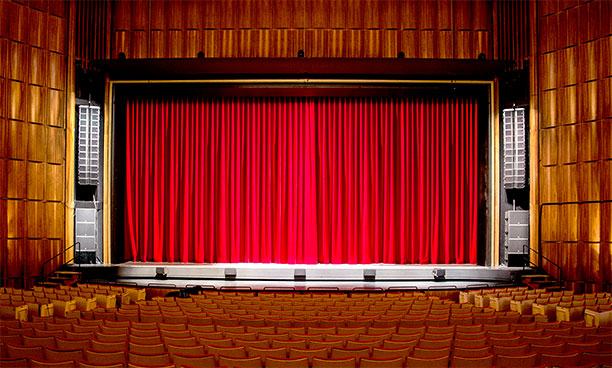 As Switzerland's largest and most important theatre, Lausanne's Théâtre de Beaulieu has hosted the likes of Edith Piaf, Ella Fitzgerald, Ray Charles and Quincy Jones. Opened in 1954, it has recently seen the completion of an extensive renovation that includes a new sound system.
Selected for its wide acceptance by visiting productions, an L-Acoustics Kara speaker system has been installed by L-Acoustics Swiss Certified Distributor Hyperson, who also handled the design.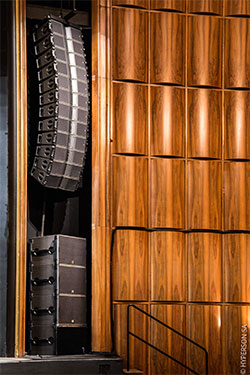 In early 2016, the theatre's owner Fondation de Beaulieu and Opus One, one of Switzerland's leading event organisers, joined forces to manage the Théâtre de Beaulieu. With the support of the City of Lausanne, they embarked upon the renovation, which was planned over several years, and also put in place a more diverse schedule of productions for the venue, to include dance, major musical shows and comedies, as well as playing host to comedians and live music.
The specifications for the sound system were drawn up by a team comprising Nicolas Sandoz (Production Manager for Opus One), Antoine Marchon and Stéphane Gattoni from Zinzoline (co-technical directors of the Théâtre de Beaulieu), Philippe Warrand of scenographer Art'scéno and Fabian Schild, who heads the fixed installation department at Hyperson.
'L-Acoustics Kara was chosen as the ideal solution for the room because it provides a perfect combination of SPL and coverage – and it is also very rider friendly,' Schild says. 'The installation had to take place very quickly during the theatre's summer break, and at the same time as the stage machinery was being upgraded. We were able to integrate the system by opening up insets at the either side of the stage to leave the proscenium arch totally empty, which is what the theatre's owners wanted.'
The system was designed with the aid of L-Acoustics Soundvision 3D acoustical simulation program and comprises two hangs of 12 Kara each, positioned in the aforementioned insets, with four groundstacked SB18 in cardioid configuration directly beneath the main Kara hangs to cover the main auditorium, and a further two SB18, one either side, sited above the Karas to cover the balcony. Five X8s sit on the stage lip to provide front-fill, with a further two X8s looking after under balcony fill. The whole system is amplified by ten LA4X amplified controllers.
Sixteen X15 and three SB18, with amplification from seven LA8, completes the system. These are mobile and can be used either for additional coverage if required, or as a multifunctional speaker, particularly for dance productions.
'The theatre is very happy with the results we have achieved,' Schild reports. 'And the new system has been welcomed unanimously by its productions.'
'With the new Kara system, the productions we welcome to Théâtre de Beaulieu don't need any persuading to use our house system,' adds venue Sound Manager, Nicolas Girardet. 'Considering the multitude of production styles we host, and preferences of their technicians, this was an important challenge. The end result is a truly exceptional sound system.'