New developments in the TouchMonitor range of audio meters and monitors from German manufacturer RTW for its products follow the DPP's recommendations that UK audio should be compliant to the EBU R128 Audio Loudness specification by October 2014.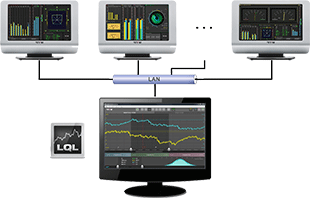 Designed for broadcast, production, postproduction and quality control, the first of RTW's developments is the Loudness Quality Logger. LQL is a software module for loudness logging, true peak data analysis and reporting for the TM9, TM7 and TMR7 meters. Data from an LQL enabled TouchMonitor will be delivered via an IP connection to a PC installed with RTW's free downloadable software where the loudness information will be logged and stored.
R 128 compliant loudness metering tools currently available for the TouchMonitor series include loudness and SPL display, loudness range (LRA), true peak, moving coil and a loudness radar display.
RTW is also releasing a Timecode Reader module to decode and display SDI-embedded or LTC time code. In addition, the Timecode Reader is available for the LQL logging application. A further innovation is a 16-channel AES3 I/O interface for the TouchMonitor TM7 for all digital environments.
RTW is handled by Aspen Media in the UK.
More:
EBU R128 Audio Loudness spec