Studer has added Loudness Metering to all of its Vista series of consoles.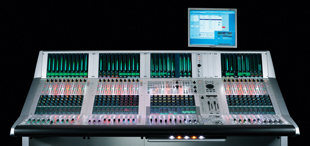 The development is a result of collaboration between the Swiss console company and RTW of Koeln, Germany, which is providing a special version of its TM7 touchscreen meter for the meter bridge of Vista 9 and Vista 5 M2 consoles.
The TM7 meter was chosen as it complements the Vista's Vistonics touchscreen user interface.
The TM7 meter will include custom meter presets which provide not only Loudness Metering to EBU R 128 and ITU BS1770, but also traditional bargraph and moving needle metering to many international standards.
'This is a new chapter in our excellent relationship with RTW, who have provided traditional meters to Studer for many years,' says Studer General Manager, Bruno Hochstrasser. 'The integration with our Vista range will provide our customers with integrated and easy capability to comply with new regulations and to improve their services.'
The Loudness Meter may be retrofitted to all Vista 9 consoles.
See also:
RTW TouchMonitor v1.14 firmware
More: www.studer.ch