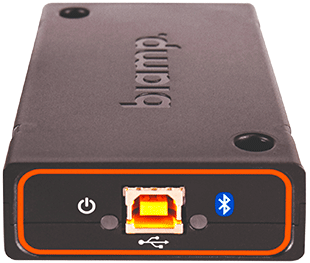 Biamp has announced the Tesira EX-UBT AVB USB audio expander, designed for use in its Tesira systems.
The new expander provides a reliable digital audio interface via USB, and is intended for installations requiring USB connections not located in a rack or near other equipment. The Tesira EX-UBT is not limited by the specification-defined maximum USB connection length of 15ft, and can transport USB digital audio reliably throughout a customer's network. It is also suited to installations requiring multiple USB audio inputs or in projects using Tesira Server or Server-IO as the DSP adding an onboard USB connection.
'As USB connections become increasingly common, people want to be able to connect and go,' says Biamp Product Manager, Chris Fitzsimmons. 'The Tesira EX-UBT expander is designed to simplify installations and enable a seamless transition between technologies, whether you're moving your mobile phone call into a conference room or want to add background music. Both capabilities are now possible within a very small device.'
The Power-over-Ethernet (PoE) Tesira EX-UBT expander supports up to eight channels of configurable USB audio, as well as Bluetooth wireless technology, which is enabled and configured through the Tesira software. Using Bluetooth, the EX-UBT provides integrators with a cable-free solution for teleconferencing using soft codecs, continuing a mobile phone call into a meeting room, or supplying background music such as in a hospitality setting. The EX-UBT is the perfect solution for a variety of room types and sizes that require USB audio delivered in a small form factor.
The Tesira EX-UBT expander will be available in Q3 of 2018.
More: www.biamp.com