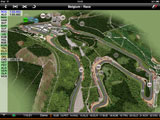 Two years ago, I blogged about apps 'shaping future computer operation'. Not a bad call, on reflection – but I completely missed their potential role in 'second screen' television viewing.
Here the convenience and mobility of a tablet or smartphone conspires with a suitable app to become a companion device to live TV. Sounds trivial? Big broadcasters and serious numbers say that it's not…
A recent BBC news report exposed an unprecedented 14 per cent decline in worldwide sales of home computers in the first three months of 2013, as PCs become a less attractive alternative to tablets, smartphones and web-enabled games devices. 'Unfortunately, it seems clear that the Windows 8 launch not only didn't provide a positive boost to the PC market, but appears to have slowed the market,' says Bob O'Donnell, Vice President of research firm IDC, the company behind the figures.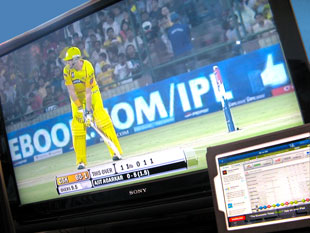 Just as the combination of a tablet and apps renders a desktop computer both unwieldy and antisocial in many households, it throws the door wide open to second screen viewing. Taking the place of the TV guide magazine that once littered the sofa, a tablet offers everything from additional information on sports events to social network gossip on reality shows. Its potential is reflected in the estimated value of the app industry – US$18bn in revenue in 2012. Four years ago it was worth nothing.
A report from market research company the NPD Group would have us believe that nearly all US households have a device of some kind that will support second screen services – estimated to be 96.7 per cent of all American households in 2012 (or a Household Universe of 114.7m, in TV speak).
Simon Khalaf, Chief Executive of analytics company Flurry, delivered further interesting numbers at a talk in San Francisco in January: 'In terms of minutes of use per day, mobile app consumption in the US has reached 127 minutes, compared to 168 minutes for TV and 70 minutes for web browsing,' he said. 'In 2010, it was 70 minutes for web browsing, 66 minutes for mobile apps and 162 minutes for the TV.'
And a stat from Google has it that more than 80 per cent of smartphone and tablet owners use these devices while watching TV. A worldwide study published by Ericsson, meanwhile, found that 62 per cent of people use social media while watching TV and that 40 per cent of them are 'discussing what they're watching'.
If you need further convincing, CES 2013 hosted a Second Screen Summit to do some heavyweight future casting, while NAB's 2nd Screen Sunday conference put broadcast, sports and live entertainment 'at the forefront of the second screen revolution'. Both events were hosted by the US-based 2nd Screen Society, a body set up in July 2012 'to advance the creation, production and adoption of content, applications, devices and distribution systems within the 2nd Screen Engagement Ecosystem'. Promoting education and the creation of standards, the founding Advisory Board members include Twentieth Century Fox, Zeebox, Civolution and Red Bee.
Second helpings
A quick tour of some of the apps currently pioneering the second screen reveals sports and general viewing support from both first- and third-party authors.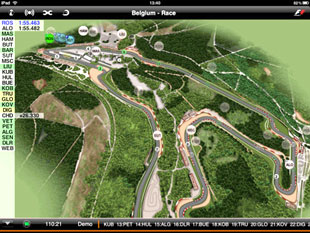 On sport, the F1 Timing and BCCI IPL apps offer real-time information and stats on Formula 1 races and IPL cricket matches respectively. In the case of F1, this includes access to the same timing and track data used by the broadcast commentators and the F1 teams themselves.
Both include live Twitter feeds to encourage 'sit forward' use of the second screen. On top of that, the IPL TV coverage includes a running count of the number of Tweets made during the tournament.
Some sports events and shows have commanded their own apps, among them the 2012 Summer Olympics and the FA Cup Final.
On the general viewing side, Australian broadcaster ABC has recently launched a TV companion that offers supporting content to its regular programming – quizzes, polls, a programme guide and iView (a 'catch-up' service) – as well as Facebook and Twitter integration. According to Hardie Tankersley, VP of Digital Platforms at Fox Broadcasting, Fox is currently providing second screen content for six of its shows, and live programming that requires a dedicated support team. For American Idol, this means 15 people working on each show.
Still more action comes from BitTorrent co-founder Ashwin Navin, who also has a second screen venture called Flingo. Visitors to CES will have seen the launch of Samba, a platform that uses web APIs to sync content on the second screen with the action on TV.
The third-party social TV app Viggle now has competition in the US in the form of Zeebox from the UK – invented by Anthony Rose, creator of the BBC iPlayer. Both allow TV viewers to chat with other viewers of the same programme. In my experience, this content is generally pretty unsophisticated. But it can be funny…
According to CBS, the 2012 Grammys broadcast was the largest social TV event to date, prompting 13m 'social mentions' – a response that prompted the broadcaster to develop its own take on the role of the iPad app. Called CBS Connect, this will support its top crime shows (NCIS: Los Angeles, CSI, Hawaii Five-O and others) by allowing viewers to review evidence, read suspect profiles and access maps, among other features.
Beyond the opportunity to add value and raise revenue through second screen apps, there is another development on the horizon. In the US, the Nielsen/Twitter TV rating reckons to become a 'standard metric' on the volume of Tweets generated by any particular show. Lacking in any element of quality control, this is purely volumetric. But that might be immaterial to the advertisers at whom it is squarely aimed…
Second coming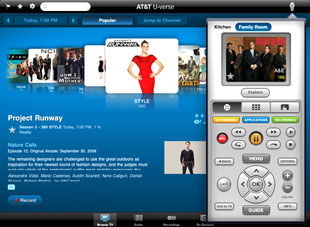 Given that there are already TV remote control apps, it is inevitable that this function will become a part of second screen apps. In fact, Kit digital has already assisted AT&T with its U-Verse fibre-optic TV/internet/phone service, which has an accompanying iPad app that can change a television's channels, act as a TV guide and deliver information about shows.
Alan Wolk, Global Lead Analyst for Kit digital is ready to go further. He believes that cable TV providers will eventually replace set-top boxes with tablets as their main hardware. He also reckons that tablets will be leased like mobile phones and set-top boxes, and presented to consumers as 'free'.
At first glance, there doesn't seem to be much of a role for audio on the second screen. With the 'first' screen often supported by a cinema-style surround-sound system there doesn't seem to be much point. Or is there?
Mobile phone company and RFU (Rugby Football Union) sponsor O2 would argue differently...
Alongside its sponsorship of the recent Six Nations rugby tournament, O2 also put out an iOS app called O2 Matchday. This allowed second screen access to the audio feed from the referee's mic (courtesy of Ref!Link, the company that sells radios to match spectators) complete with a delay function to allow first/second screen syncing.
And while the term 'second screen' is at odds with its use with radio, the technology makes a perfect fit – arguably better than with TV, where a tablet takes your attention away from the primary screen. Here, audio is back on top, and the second screen content uncontested by other visuals. In this role, I have found the F1 Timing app a particularly valuable complement to Formula 1 radio commentary.
It may take some lateral thinking to push audio up the agenda, but the coming of the second screen is an unprecedented opportunity in broadcast, and one not to be missed. So, where are we going to take it?
More: www.2ndscreensociety.com