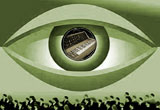 For most players, the 'feel' of an instrument is an intrinsic and essential part of its character and its use. It can even be the most important part of your relationship with a particular instrument. To separate sound and feel would be laughable – unless you're a keyboard player.
We've done this twice to date. First, when we used electronic keyboards to imitate other instruments. And now we're doing it again with 'soft synths'.
You don't have to be a keyboard player to know that you don't play an organ (any kind) in the same way that you play a piano. More than the sound, it's the keyboard. And beyond that, it's the way that sound and keyboard conspire to affect your playing technique.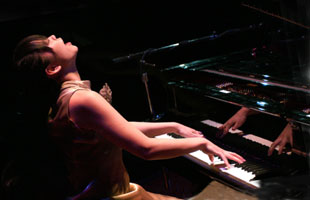 The different methods of sound reproduction used by 'acoustic' keyboards such as the piano, harpsichord and church organ put them on a par with contemporary instruments from all families. The exchange between instrument and player was a two-way affair.
Early electric/electronic keyboard instruments followed suit. There is no accurate way to describe the difference in feel between a Fender Rhodes and a Wurlitzer piano, or the anticipation needed to bring Mellotron tape heads to bear. And you can feel a Clavinet pad getting 'sticky' long before you hear the click on releasing a key. Each was an instrument in its own right.
Things changed with the arrival of the electronic keyboard – in reality, just a line of switches dressed up to look like a piano. Initially without any weighting other than a spring – and certainly no velocity sensitivity – these were soul-less. Even the membrane keyboard on the EDP Wasp synth (similar to the qwerty keyboard used on Sinclair's ZX80 and ZX81 computers several years later) wasn't much less rewarding.
There were exceptions – some interesting ones and some that were even 'real'. For example, I seem to remember encountering an ARP Pro Soloist (renowned for its use of aftertouch control) that looked to have a conventional electronic keyboard but with no travel – yet still sensitive to aftertouch. If anyone knows, please share…
Strangely, I am convinced that my Minimoog is an Instrument rather than a keyboard. There's no weighting, no velocity nor aftertouch, yet it plays like a 'real' instrument. I've even tweaked the detent on the pitchbend to suit my thumb, rather than anyone else's.
Soft going
Now we have instrument 'models'. No change in agenda from electronic pianos or Mellotrons and Solinas. But there's something incestuous about modelling a synthesiser. Isn't there?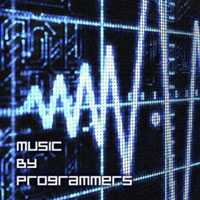 Soft synths certainly bring older technologies up to date, dramatically extending control options and adding memories where there were none. The studio full of temperamental hardware has given way to a TDM Tardis with halls of vintage and rare treasures.
And so we have an album, Music By Programmers, made solely from software re-creations of classic synthesisers…
Please don't get me wrong; this isn't the work of a bunch of kids who offend my old school sensibilities. Produced by a bunch of software developers and amateur musicians on models of classic synths and mastered at Nagasaki Sound in Las Vegas, this collection of tracks 'very much in the style of classic electronica of the 1970s and early 1980s' is intended to generate funding for children's maths workshops at Bletchley Park, and programming lessons at the National Museum of Computing.
'Software synthesisers are good enough now that I can't tell the difference,' says Jason Gorman, one of the album's six contributors and the group's founder. 'Software synthesisers have been around for a while, but it's only in the last five years that computers have become so powerful that it's possible to have a dozen running at the same time on a laptop.' And the recording requirements are minimal – just make sure you have plenty of tracks.
Like the cause, the technical and financial arguments are persuasive – Gorman reckons that his suite of synthesisers cost around €400. 'Some of the album tracks use 12 or 13 virtual synthesisers,' he says. 'To buy one each of those I would have had to remortgage the house.' And it couldn't be much simpler to record, just make sure you have plenty of tracks
But divorced from their original performance parameters and temperaments, there's something wrong. I can't help feeling that we're witnessing the death of a generation of instruments. I don't know how many ARP Odysseys or Yamaha CS80s are in circulation, but they will never attain the status or value of the 650 known Stradivarius violins – one of which brought the highest auction price ever paid for any musical instrument at a breezy US$3.6m.
It's not that we are going to lose the sound of old synths and keyboards, but we may lose the instruments that make them. It might be that we just don't have the space, time or patience to deal with them any more. Or it may simply come down to the fact that so few of them had the feel of a 'real' instrument.
More: http://musicbyprogrammers.com