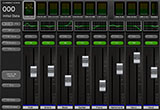 My viewing of the episode of Agatha Christie's Poirot that aired on TV last week wasn't what anyone had in mind when she penned the story or when the television series began in 1989 – or even when ITV Studios recently made the final run of four episodes. Very much has changed in the intervening years.
And there are more changes in the wind, as the second screen is poised to reshape TV broadcasting – and music could see the greatest changes of all...
With the 'last ever episode' of Poirot imminent, David Suchet's acclaimed 24-year detective role comes to a close. Since he took on the role of the fastidious Belgian detective, there have been seismic shifts in broadcasting – the move to digital, the proliferation of delivery channels and mobile viewing among them. And from here in, programme makers will have to be mindful of the second screen, whatever kind of show they are working on.
Watching Poirot with Zeebox (bastard son of iPlayer) as a second screen dropped me into the middle of parallel discussions of the programme. One concerned Poirot's moustache and gait (inane but funny), another listed encounters with actors (vain but funny), yet another the location of the filming (Agatha Christie's holiday home). There was even some discussion of the plot (like guilty whispering in a cinema). I didn't need any of them, and none 'enriched the viewing experience' other than to make me laugh. A lot.
It's making broadcasters laugh too… well, smile at any rate, because many are busy creating second screen services and apps with additional advertising and sponsorship revenue at the top of their agenda.
Among them, BSkyB presently has second-screen companions, ranging from the Sky Now app, which allows TV viewers to record and view their favourite programmes remotely on a smartphone or tablet, to Sky Sports apps – including a feed from the helmet cam of a Formula 1 race driver. The 4Now app from Channel 4, meanwhile, provides synchronised broadcast content, including social media interaction and interactive content, while its play-along game for Was it Something I Said? runs via Twitter. Launched this week, BuddyTV's Vibes app 'helps users quickly find TV shows and movies that they'd like to watch at any given time'.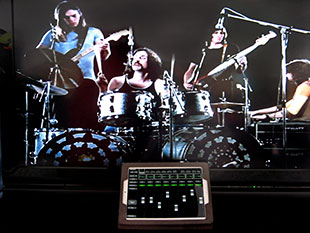 Irish broadcaster TV3 has a second screen companion called ShowPal, which enables advertisers to run promotions and competitions, and to offer users a purchase point. 'As a broadcaster, we believe that, if we are making and showing the first-screen content that is driving this second-screen activity, we are best positioned to create compelling, complementary second-screen content, too,' says Stephen Grant, TV3's Director of Online.
In a twist on the second screen, Glassware (Google Glass apps) will allow CNN Digital's News & Topic Alerts to send video clips to subscribers on their Glass device, as well as enabling Glass wearers to shoot video or take photos and upload to iReport, 'where a CNN editor will take a judgement on whether it supports the day's news agenda'.
Second service
That's just for starters…
It seems inevitable that the ability of a tablet or smartphone to provide programme guides and timer programming will expand to offer much greater control of the 'main' screen as well as synchronised content. It is even likely that the familiar – and extremely limited – use of button remotes and on-screen menus will give way to tablets, either through 'set specific' tablet apps or dedicated touchscreen remotes that closely resemble tablets.
As noted in an earlier Fast-and-Wide blog, AT&T's U-Verse fibre-optic TV/internet/phone service in the US already has an accompanying iPad app that can change a television's channels, act as a TV guide and deliver information about shows. Other broadcasters are watching, and are sure to follow.
There is a role for audio in all of this too. The O2 Matchday app that offered the referee's mic feed to accompany this year's Six Nations rugby tournament broadcasts indicated one opportunity for audio, albeit with sync issues. Much more significantly, the tablet/remote could readily assume control of the main system's audio, providing a practical means of switching between – or even mixing – different audio feeds.
In the pro audio world, we are quickly becoming comfortable with the use of tablets as a means of remotely controlling a front of house mixing console. How about making a personal mix of a live concert from your sofa? It's not so far fetched…
See also: