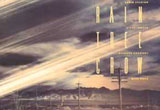 It's been a while – 22 years, in fact – but as I start to retell the story, I lift my hand and it's trembling gently. Just as it did then.
For a few moments I am transported back to a quiet London hotel room, where I am reading from the transcription of an interview I had done a few days earlier. I'm telling David Sylvian what the other members of his band have said about him and their work together on their most recent album. It's a bit tense…
As an aspiring keyboard player, Japan's 'Quiet Life' made quite an impact on me. Sylvian, Barbieri, Karn and Jansen made a series of groundbreaking pop albums until 1981's Tin Drum album. Then, at the height of their success, internal conflicts made it their last. By 1985, I had exchanged keyboards, and was writing about music instead of writing it.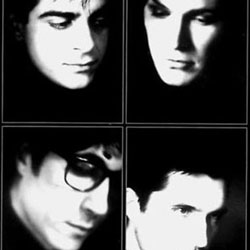 Talk of a Japan reunion in 1990 morphed into an album release from a band called Rain Tree Crow in 1991. The line-up was all Japan (excepting the much earlier departure of guitarist Rob Dean), but the musical agenda had moved radically from painstaking preparation and arrangement to improvisation and studio editing. The critics celebrated it, and they were right.
As both fan and journalist, I was quickly onto Virgin Records. Interview sorted…
Then one interview became two, as Sylvian and the band were apparently not available at the same time. Bass player Mick Karn (much missed) was next to drop out, leaving me with keyboard player Richard Barbieri and drummer Steve Jansen (Sylvian's brother). We met and we talked.
It was good copy but it wasn't great news. In fact, some of it was pretty brutal. The reasons for the band's change of name and the interview rescheduling became apparent. The boys were at odds again.
With one interview down, I had a few days to decide whether to share Jansen and Barbieri's comments with Sylvian ahead of interviewing him – and how to write it all up. It cost me sleep. I didn't want to ambush David Sylvian – it wasn't the purpose of the interview and it would have offended my own principles. Instead, I read to him in a hotel room.
He offered a very reasoned alternative account of certain events. And then, when I got to my desk the following morning, there was a fax saying 'I wish to withdraw everything I said in my defence. Too many negatives. DS'.
Now, those encounters are to be part of a book documenting the history and legacy of Rain Tree Crow. Somewhere alongside the chemistry of Sylvian, Barbieri, Karn and Jansen, and the drama of the events surrounding the album, my interviews have become part of the story.
Sons of pioneers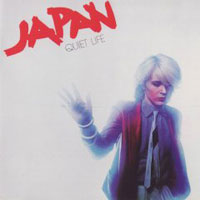 This was a golden time for music technology – Midi had brought different manufacturers' synths and drum machines together, and the first generation of cheap home computers had opened the floodgates on sequencing and control software. Bedroom music studios had come of age, and some of the stuff that was coming out of them was amazing. Musicians' tech magazines had a ringside seat. It hadn't been this good since Lester Bangs and Nick Kent were documenting music and musicians during the seventies.
In the intervening time, music has lost its prime place in mainstream youth culture, paper publishing is dying on its feet and bedroom studios are living in a box. But there's a familiar feeling of innovation and exploration in the air…
Digital audio and laptop computers have reframed music once again, and today's software provides a wealth of new and different approaches to its making and performance. And games consoles have opened exciting new frontiers for those composing music and building soundscapes.
Interest in the past is also strong. Vinyl and cassette have both found themselves in the news. The advent of plug-ins has brought old instruments and outboard into the modern mix. And the new generation of old journalists are being interviewed about their encounters.
For the press, the future lies with electronic publishing models that break from the 'linear' read offered by print, adding interactivity and other media 'assets' – websites like Fast-and-Wide and others that will follow. History in the making. What's not to like?