Meyer Sound has lined up a series of one-hour AVB webinars for June.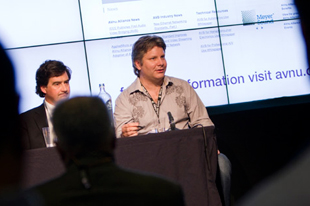 Marking the company's first venture into AVB webinars, these will be led by the newest addition to the Meyer Sound worldwide education programme, John McMahon – who will give a beginner's introduction to the AVB standards, show how AVB can simplify A/V network design and implementation, and explain the role of the AVnu Alliance certification programme.
The webinars are scheduled for 5 June 2012, and are now open for registration free of charge.
Audio Video Bridging is the non-proprietary IEEE A/V networking standards built upon the Ethernet protocols. Meyer Sound is one of more than 40 members in the AVnu Alliance, an industry consortium formed by silicon, automotive, and pro AV manufacturers working together to define AVB and certify AVB devices for interoperability. To date, two AVB-capable products have been announced in the Meyer Sound product line, including the CAL column array loudspeaker and the D-Mitri digital audio platform.