Reason Studios and M-Audio are to offer Reason Lite with select M-Audio controllers. Reason Lite gives access to Reason's workflow, an assortment of legendary instruments and effects, intuitive and essential recording tools, and studio-grade mixing tools.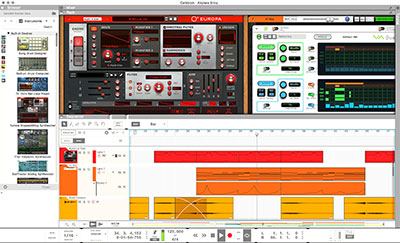 'M-Audio customers will now be able to get started making music without compromising the quality of the instruments, effects and recording tools they need,' says Reason Studios Product Manager, Mattias Häggström Gerdt. 'Reason Lite gives customers access to some of Reason's best instruments and effects that we've ever created and Reason's famous workflow.'
Reason Lite offers eight instrument and/or audio tracks with the same workflow, instruments and effects, and recording and mixing tools as Reason Intro, but does not include Reason Rack plug-in support. Reason Lite is available for free with the purchase of select hardware products including M-Audio's Oxygen MkIV, Code and Keystation Mk3 series products. Owners of these qualified M-Audio products simply need to register their product at M-Audio.com to get their free Reason Lite licence. Reason Lite offer ends December 31, 2019.
Reason Lite customers can upgrade to the recently released Reason 11 full version at a reduced price and access the Reason Rack Plugin, unlimited tracks, full featureset, instruments and effects, and expanded sound library.
See also:
Reason Studios Reason 11