Reason Studios has released Reason 11 via the newly opened Reason Studios website and authorised resellers worldwide. Along with the release, Reason's rack of synths, instruments and effects can now be used in any DAW with the Reason Rack Plugin.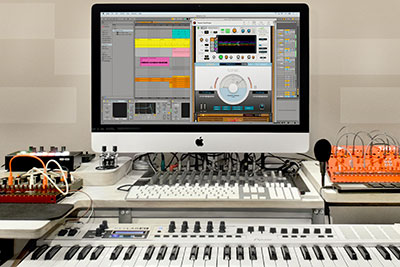 Reason 11 also features six new devices, a host of workflow improvements, and a new Reason Suite offering. 'We're thrilled to release Reason 11 today,' says Product Manager, Mattias Häggström Gerdt. 'This release marks a new era for Reason. More musicians can explore the powerful Reason Rack than ever before – as a plug-in or a DAW – and I personally can't wait to hear the music they'll make.'
Reason devices can now be loaded into any DAW with the Reason Rack Plugin (VST/AU), complete with the free routing. Sounds can be crafted and polished sound new modulation effects and a trio of devices pulled from Reason's mixing console. Creating music in Reason is now quicker that previously, with options to edit, draw, crossfade, curve and zoom.
Reason 11 is available in three options: Reason Intro, Reason and Reason Suite. Reason Suite is a vast collection of instruments, effects and other music making tools – more than 70 devices in total, including the newly released Scenic Hybrid Instrument along with Reason Studios devices including Complex-1 Modular Synth, Umpf Club Drums, Umpf Retro Beats, Reason Electric Bass, Reason Drum Kits, Processed Pianos, Layers Wave Edition, Layers, Parsec Spectral Synthesizer, Radical Keys, Polar Dual Pitch Shifter, Rotor Rotary Speaker, PolyStep Sequencer, Quad Note Generator, and Drum Sequencer.
New Reason 11 devices:
Quartet Chorus Ensemble: chorus and ensemble effects from classic vintage to · granular ensemble.
Sweeper Modulation Effect: phaser, flanger and filter unit with expansive dynamic modulation options.
Master Bus Compressor: ready-for-radio bus compressor can be applied anywhere in the rack.
Channel Dynamics: subtle compressor, expander and gate from Reason's mixer anywhere in your signal chain.
Channel EQ: model of vintage EQ featured in countless recordings.
Scenic Hybrid Instrument: atmospheric sounds, textures and powerful performance controls.