Having joined Lawo in early July, Marcus Renk becomes part of the sales team for Germany and Austria.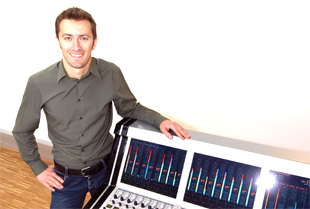 With many years in the professional audio industry, Marcus has experience in broadcasting from his rôle as project manager for Deubner Hoffmann Digital in Leipzig.
In 2008 he moved to the Salzbrenner Stagetec Mediagroup and, as sales engineer, was responsible for the project management of key national and international projects. His wider responsibility included the sales of digital mixing consoles and matrix systems.
'Through my long career in the pro audio industry, Lawo's products have been well known to me as being extremely innovative and of high quality,' he says. 'They enjoy an excellent reputation and deservedly so. So I am all the more delighted to add my own experience to the sale of large consoles in this exciting rôle.
More: www.lawo.de