Hosa Technology has promoted Kyle Lassegard to the position of Marketing Coordinator.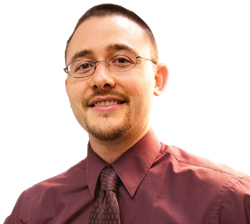 With a background in studio recording, information technology, sales and marketing communications, he has been with the company since 2010 when he was hired as a Technical Support Representative. He has previously served as an IT Specialist, setting up and maintained client systems, including servers, networks, and workstations and worked directly with clients to troubleshoot and resolve technical issues. Prior to this, he was an Audio & Imaging Specialist at Fortuna Classical Music handling music and dialogue editing while constructing audio podcasts for advertising campaigns. As a recording engineer, Lassegard produced, recorded and edited numerous independent artists and performances in preparation for online distribution. He has also been involved in technology sales at the retail level.
As Marketing Coordinator, he is responsible for the company's website maintenance, charged with all product administration, content management and social networking for Hosa and its associated brands. He coordinates all company tradeshow logistics, as well as developing and maintaining an archive catalogue of all company press materials and assisting the Director of Sales and Marketing to foster the company's artist relations and product endorsement initiatives.
'Hosa Technology has a very diverse brand portfolio, with all of it focused on connectivity solutions and special products for the MI, pro audio and audio-visual markets,' he says. 'I believe my background in information technology and pro audio makes me well suited for the responsibilities of this new position. In the short time I've been working in this capacity, I've found this opportunity to be truly rewarding. Since starting with Hosa last September, I've learned a lot and I look forward to contributing to the company's continuing growth as we move forward.'
'In the brief time Kyle has been a member of the Hosa family he has proven himself to be a well organised, bright and forward-thinking contributor to our company's efforts,' adds Jonathan Pusey, Hosa Technology Director of Sales & Marketing. 'I am confident he will continue to grow into his new role with the company. He has a thorough understanding of our company's business and takes the initiative at every opportunity. All of us at Hosa have the utmost confidence in his abilities.'
More: www.hosatech.com