Cardiff's Hoot Studios has recruited Alex Newman in a bid to expand its services for games audio.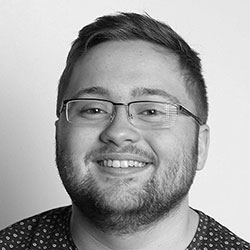 The audio postproduction house's clients include the BBC, Channel 4, Warner Brothers and Universal, and is seeing an increase in the amount of game audio work coming through its doors.
'We wanted to expand the team to ensure we continue to deliver work on time and on budget for our clients,' says Studio Manager, Rhys Young. 'Alex brings expertise, creativity and a natural passion for gaming and game development. Game audio requires attention to detail, and very high technical standards, which Alex has demonstrated in his career so far.'
Newman has worked on several AAA games, and will be working with new and existing clients on casting, voice recording, asset creation and localisation. Depending on client need, sessions are remote, attended or a mix of both. He will work with companies across the UK and further afield building on his links with the gaming community. His work will cover game audio, VR, AR and audio for emerging immersive technologies.
'I have previously worked with Hoot Studios on projects including audiobooks, voiceover for TV and visual media, podcasts and, more recently, character voiceover for games,' Newman says. 'It's a very exciting time to be officially joining Hoot. I believe that I will bring a new creativity and desire to craft and deliver great stories through the digital medium of video games to Hoot Studios. With Hoot's facilities and passion in providing a bespoke service to all of our clients, I believe that there is a promising future for all involved.'
More: www.hootstudios.co.uk